Gram Flour for Face:
Gram flour also works for tightening skin and rejuvenating facial cells magnificently if it gets merged with proper ingredients. Let us exhibit you how this kitchen ingredient benefits us for achieving a nice looking face effortlessly-
Gram Flour with Egg White:
Whisk an egg white in a small bowl with the help of a fork and add 2 tbsp of gram flour into it.
Combine them well and when they turn into a smooth paste, coat your entire face with this pack.
Wait for half an hour and then, rinse the pack off with lukewarm water.
Gram Flour with oatmeal:
Stir 2 tbsp of oatmeal with an equal amount of distilled water along with 2 pinches of turmeric powder and make a thick paste of them.
Apply the paste on your clear face and let it dry for 15-20 minutes on your face.
After that, take it off with a rosewater-soaked cotton ball and then plenty of normal water.
Gram Flour/Chickpea Flour with Banana:
At first, blend 1 medium-sized banana with 2 tbsp of gram flour in your blender and make a smooth paste of them.
Now, apply that paste on your clear face by keeping the motion upside of your head.
Wait for 20 minutes and then scrub it off with plain water.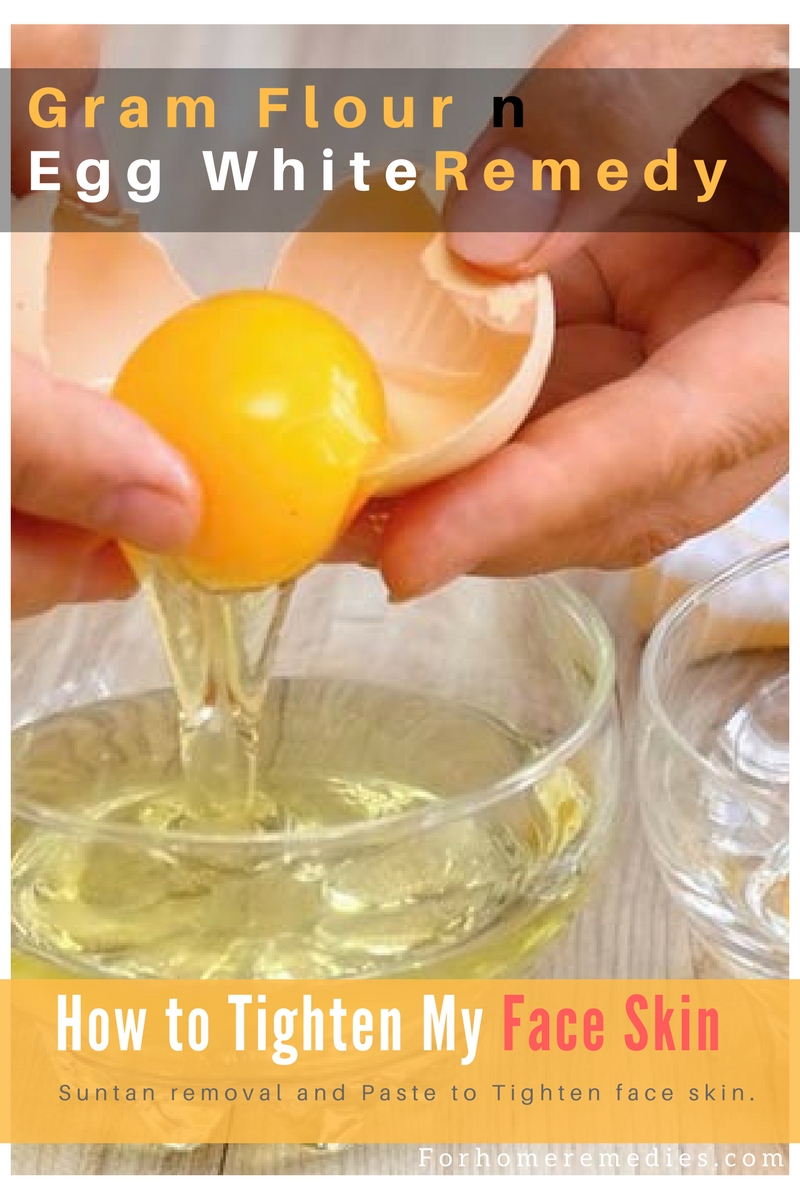 Gram Flour for Tan removal:
Gram flour also eliminates skin tanning problem magically and could provide you one kind of supple and glowing skin type without any sort of suntan or discoloration. The moisturizing properties and healing compounds of this flour make your skin soft & radiant and concurrently remove any type of dark patches by improving the blood circulations to your facial cells. Let's check out the most excellent pack for suntan using gram flour as the base ingredient-
Take 2 tbsp of gram flour and ½ tsp of turmeric in a bowl and add a few drops of lemon juice into it.
Now, add 2 tbsp of fatless yogurt into that bowl along with ½ tbsp of organic honey and make a smooth paste of them.
Now apply this pack on your tanned skin portion with a thick coating and let it work for the next half an hour.
After that duration, wash your face off with cool water and pat dry gently.
Apply this pack twice-thrice a week and you will get a tan-free skin shortly within a month!