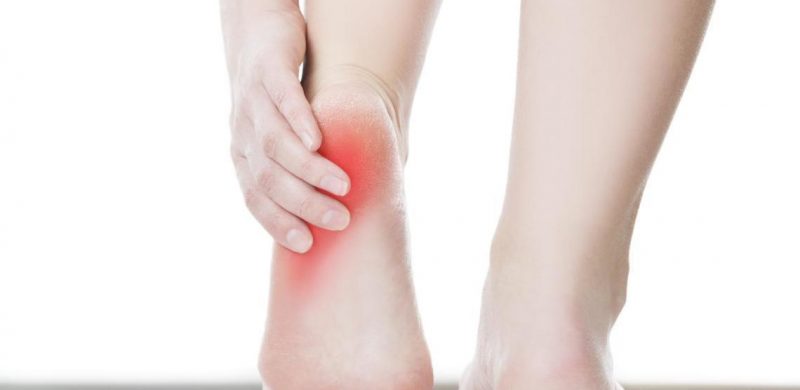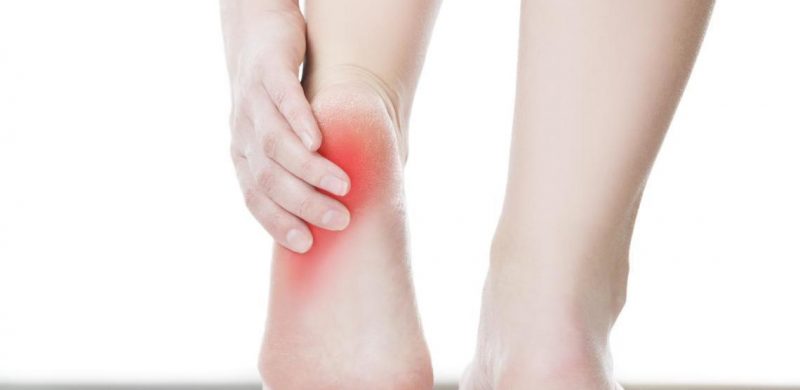 Heel pain is one type of common foot problem, in which we have difficulties to walk due to the ache on the backside of heels.
The pain mostly occurs exactly the point where Achilles tendon connects with the heel bone but sometimes it incorporates the whole heel area and its side portions entirely.
The most surprising part is that heel pain not happens because of any injury or wounds and most of the times initiates due to some internal issues.
Usually, heel pain doesn't bother a person in its primary stage and gets cured easily with proper treatment, but sometimes it could give us real trouble when we keep it untreated for long.
Heel pain could get chronic over time and cause several bones or joint issues like arthritis, bone pain, joint pain, ligament problem, etc. if, we let it be persisted without proper remedy. Hopefully, we have several effective remedies in this regard, which are literally skilled in resolving heel problems expertly.
Though medical treatment has shown its full potentiality to cure the heel pain problem competently, yet home remedies are the best choice to treat such issues, to get rid of the pain in the most painless as well as inexpensive way! Here we are referring the paramount methods in of curing heel pain in this regard, let's check them out and apply according to your needs-
Reasons for Having Heel Pain: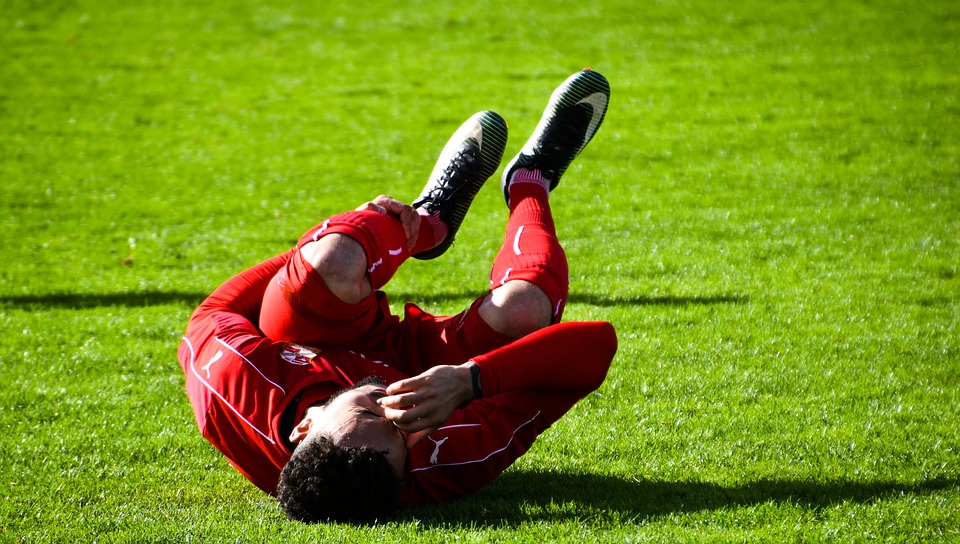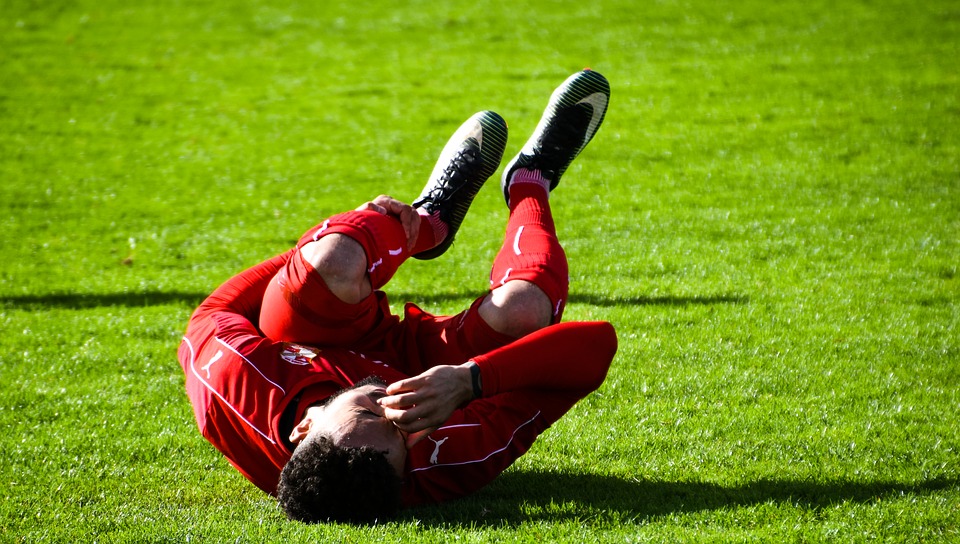 Before jumping to the curing methods, let's take a quick look at the possible causes of heel pain, as this will help you to recognize and get rid of this heel disorder more swiftly.
There are numbers of reasons you could find behind heel pain or heel disarrangements, which are completely different from each other, but unfortunately, all end up with the inevitable outcome of heel pain.
Let's find out the commonest causes behind such heel disorders and then, it will be more effortless to choose a preferred remedy for your heel pain problem. So, check them out quickly-
If, plantar fasciitis ligament gets damaged by somehow
Getting too much of pressure on your plantar fasciitis ligament
Undefined stiffness in fascia ligament
Doing excessive physical activities, especially, which pressurize the feet mostly
Getting sprains and strains untreated injuries for long
Having an untreated fracture in your heel bones
Having fluid in your feet or getting incorporated by bursitis issues
Getting disarrangements in the delicate joint area of tendon skin and muscle tissue
signs of arthritis or getting incorporated by reactive arthritis
Osteochondroses symptoms, in which the growth of bone get disturbed at its primary stage
Having the signs of ankylosing Spondylosis
Due to heel bumps particularly, in teenagers
Having tarsal tunnel syndromes
chronic sensation or unnecessary inflammation on the heel pad due to extra thin or excessively heavy footsteps
Having delicate tissue mass in the heel area
A problem with proper blood circulation issue
Holding inappropriate posture in walking or standing
Standing on inapt shoes for long
Fluid-filled cysts in bone
Having gout symptoms
Deficiency inadequate calcium requirement
Having an infection in bone marrow
Having neuroma, in which we get swollen nerves in football
And having systemic arthritis in your joints.
Effective Home Remedies for Heel Pain:
A heel spur is uncomfortable and turns unbearably painful overtimes, where a sufferer sometimes feels that a knife is constantly digging at their heels! The worst part of having heel pain is that it can't be detectable by eyes and only tractable via x-ray, hence, the intensity of pain cannot be explicable without the sufferer.
So, it is crucial to treat heel pain before it turns into such excruciating sore and home remedies are the most excellent way for this attempt, as it works in a completely painless way, unlike medication processes. Also, these simple yet effective home remedies are easy to access, work more instantly and come with a cheap rate, which makes them more preferable for every heel-pain sufferer.
So, let's not waste any more time here and quickly check out the topmost home remedies of curing heel pain in this article ahead-
Soak in Epsom Salt: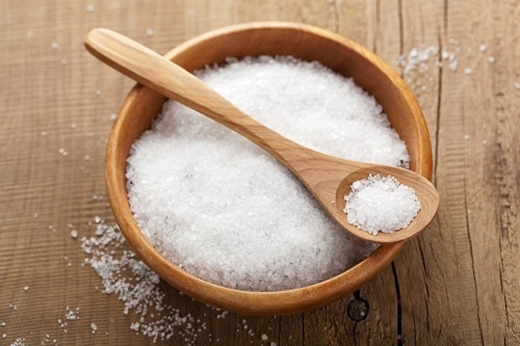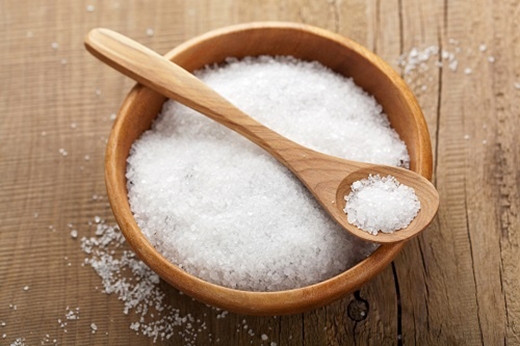 An effective component to use against any kind of swelling and inflammation since the ancient times. Epsom salt is a magnesium sulfate that is considered because of its high mineral content. The best part of using Epsom salt is that it works internally despite using in an external process and promote our blood circulation process naturally. Hence it not only helps to reduce the swelling sensation in heels but also, enhance the overall health and eliminates the possibilities of other feet disorder in the near future. When we use Epsom salt in a solution, it gets absorbed by our skin cells directly and unwinds the foot muscles as well as the tendons, which cause heel pain. Let's find out the exact way to utilize this beneficial component of heel pain like a pro-
Method
Take a small bathtub or bucket and fill 1/3 part of it with warm water.
Now, add 1-2 cups of Epsom salt into the water and swish the water with your hands for several times.
Once you find that salt is dissolved in the water properly, soak your feet in this water for 10-12 minutes uninterruptedly, and then take them out.
Try to massage a 2-3 drop of cuticle oil on each toe and then soak them into this salted water for the most effective outcome on the pan.
Apply this method regularly for a whole week and you will get a noticeable change in your heel problem shortly.
Do Stretching Exercise: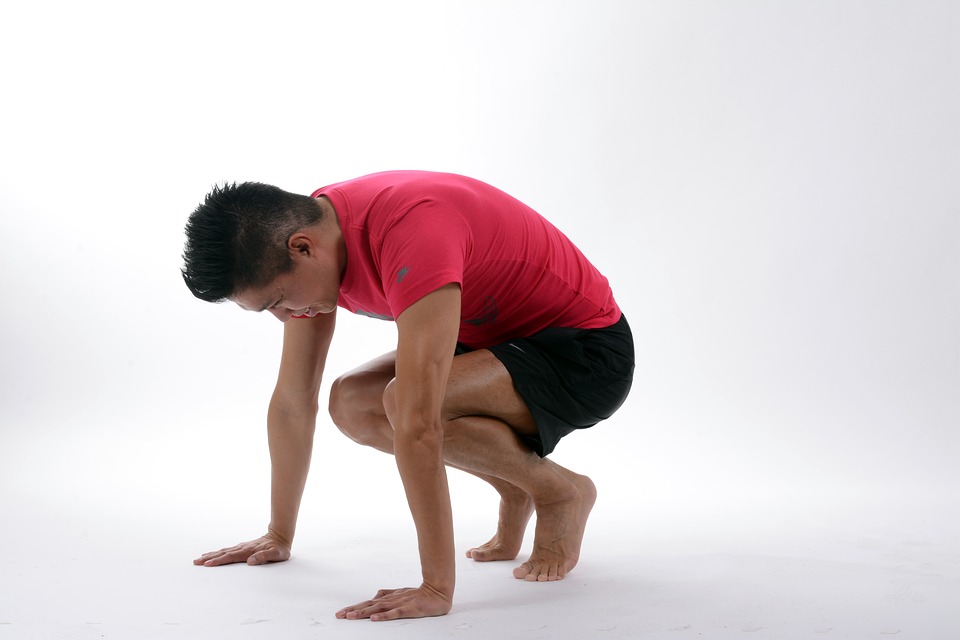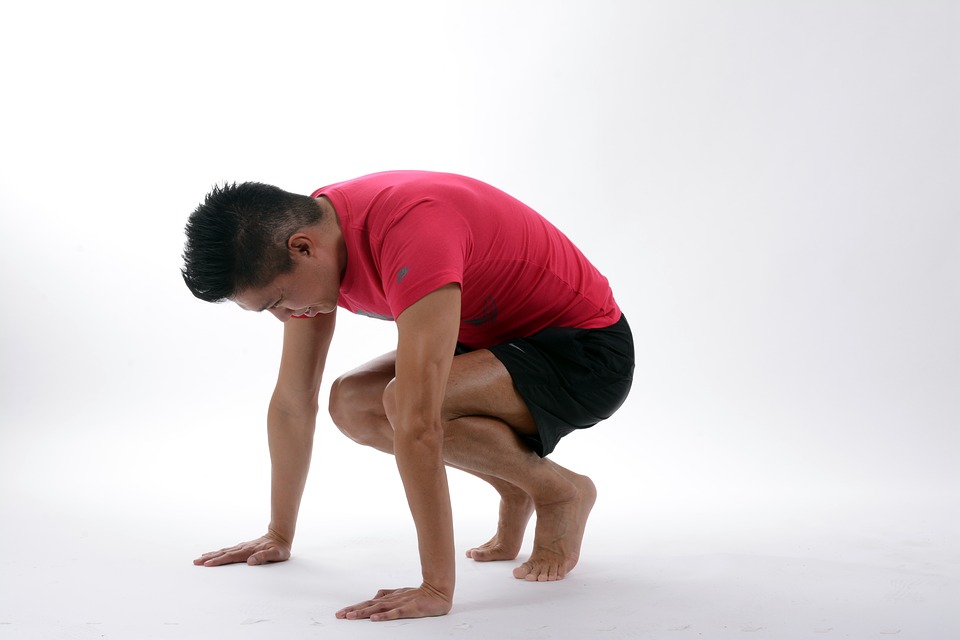 Exercises and stretches can be amazingly effective on heel pain if you know the right posture of such workouts. Stretching exercises directly affect the plantar fascia ligament of our feet and solve the foot issues efficiently.
These types of beneficial stretching exercises not only benefit your spanning heel, arch or foot but also enhance the strength of vital ligaments in your feet which eliminate the possibilities of heel problem in any further. Here we are referring the paramount postures in this regard, feel free to try them out at home and get rid of those untreated heel pain in the most rapid way-
How to
The big wall stretch, in which you need to stand in front of a wall facing the feet towards it and place your both hands on the wall right away. Now, place your right foot behind your left foot and then, gently bend your left leg forward by giving the entire force on your wrists as well as hands. After 15-20 second, switch the legs and repeat the process again. This exercise targets to stretch the gastrocnemius muscle in your feet and improve the ligament condition effectively.
The bottle roller stretch, in which you need to sit on a chair by keeping a foot, fixed on the lower stand of the chair and the remaining foot on a frozen water bottle or a foam roller. Now, simply roll the bottle back & forth and switch the foot after a certain while.
Big Toe Stretch, in which you need to sit on an upper place like chair or tool and cross one leg over the other. Now, hold the toe of your upper placed leg with your fingertips and gently pull towards for 15-30 seconds repeatedly. Keep applying this process 3 times on one single side, then switch the leg and repeat this whole steps again on the other big toe as well.
Simple pebble stretch, in which you need to sit on a chair again and place a mug in front of your feet. Then, spread some pebbles near your feet under the ground and make sure they are in a distance of easy reach. Now, all you need is just pick up those pebbles using your toes and place them into the mug carefully.
The staircase stretch, in which you need to stand on a stem of stair by keeping the feet together and holding the weight on toes & balls of your feet. Make sure the heels are an overhang on the steps of staircase hold the railing with your hand firmly to avoid any kind of mishaps in this time. Then, slowly lift up and down your toes 10-12 times and change the staircase carefully after the accomplishment of this process each time.
Get Massage: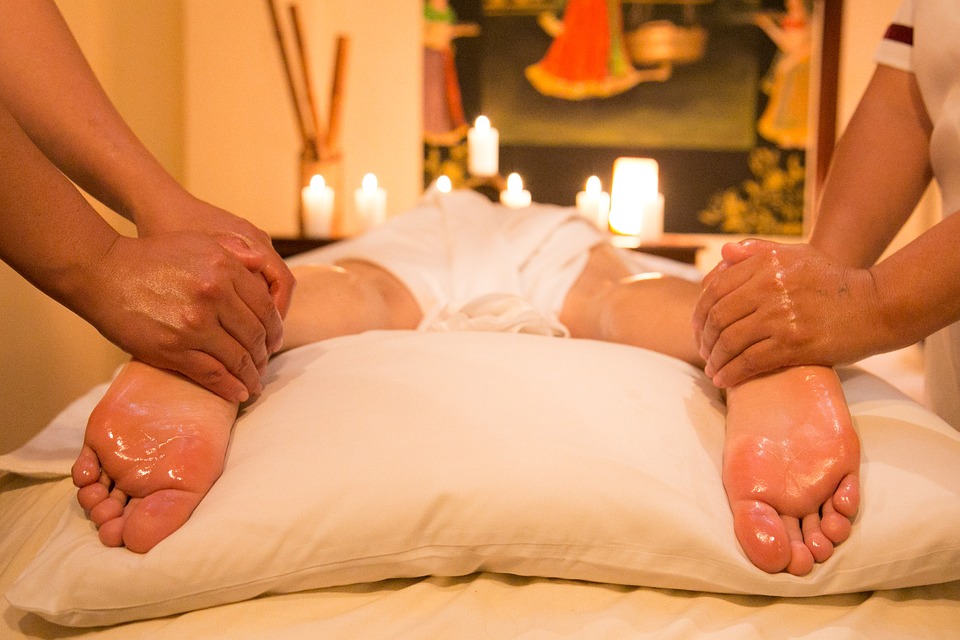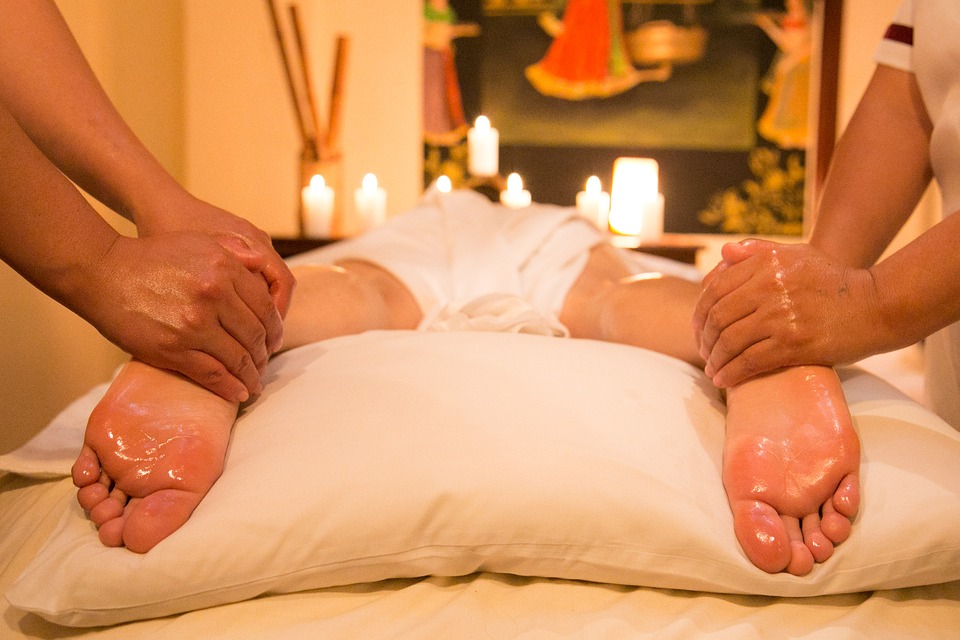 Massage is a good way to get rid of heel pain with proper relaxation and it even less hectic then stretching exercise as well.
In this method, we need to massage the plantar fasciitis ligament with gentle rubbing process, which stimulates the blood flow in our heels and loosens the tight muscles of feet efficiently. This way, muscles, and tendons turn comparatively easy and getting a calm effect on their sensational inflammation effectively.
You can do the massage with bare hands or other massaging equipment, depending on your own choice. Let's check out the easiest massage techniques in this regard, which you can apply any time at home, without any expert support, take a look-
How to
Using massage ball to massage your feet or heels is one of the most effective ways to get the goodness of massage more swiftly. Simply put a massage-ball under the arch of your foot and roll it up repeatedly in back & forth with the pressure of your feet. Keep doing this process for 1 minute constantly, then switch the foot and repeat the process again similarly.
You can sip the ball and apply such massage through your own hands instead! Simply, hold a foot with both of your hands and keep rubbing the foot from top to bottom gently with soft yet firm hands.
One more massage process you can apply here to get rid of heel pain through massage method and that is getting a massage from a third person. It is probably the most relaxing or comfortable way of treating heel pain, in which you just need to get a foot massage from a person, who is skilled in it.
Apply Baking Soda: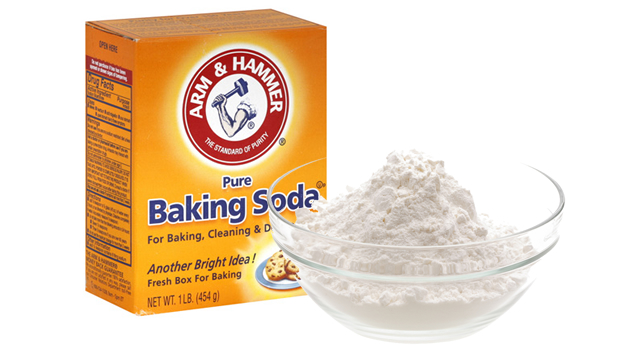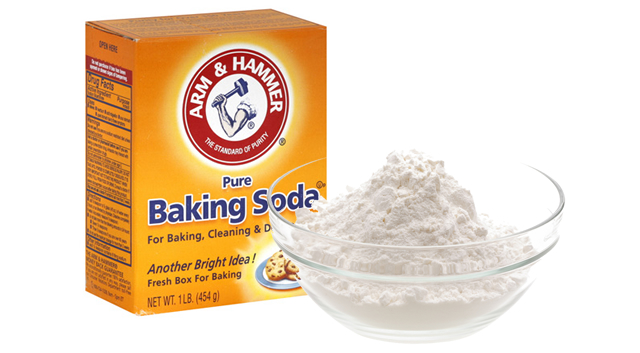 Baking soda is enriched with minerals which help to build up the calcium content in our heel bone and soothe the ligament inflammation efficiently, thus it is considered one of the best home remedies of treating heel spur through a painless way. Let's find out how to use this beneficial thing against the heel pain skillfully-
Method
Take 1 teaspoon of baking soda along with a few drops of water in a small bowl and make a smooth paste of them.
Now, apply this paste to your heel and let it work for a few hours there.
Apply this process two times a day and you will get noticeable relief from your heel pain shortly.
Drink Turmeric: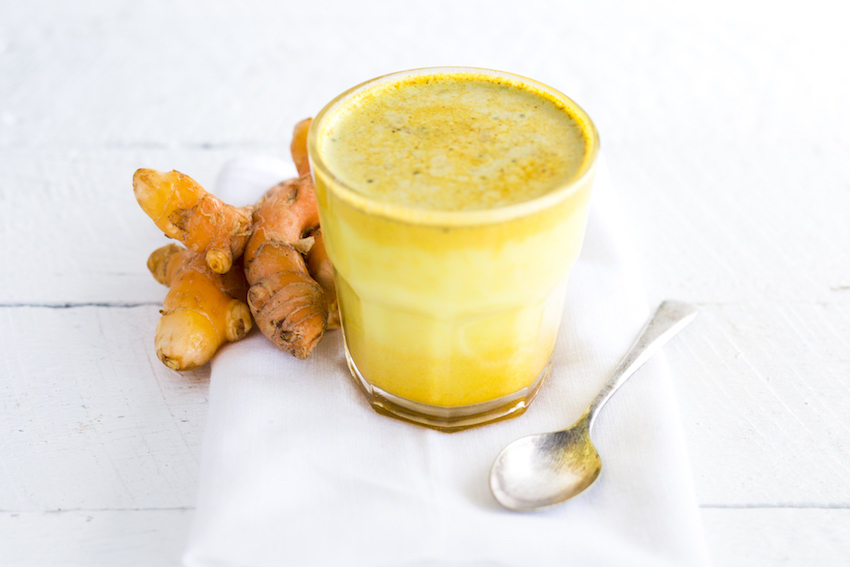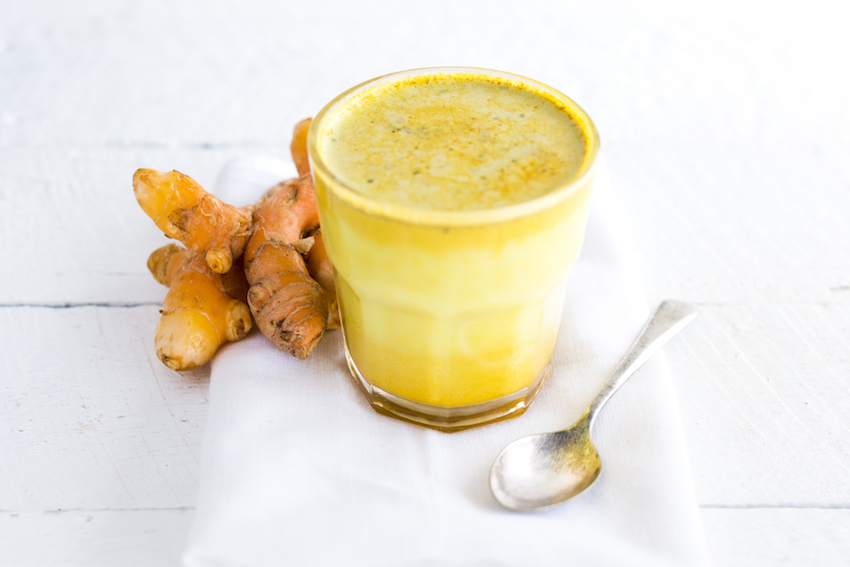 Turmeric is overloaded with anti-inflammatory properties and thus, works brilliantly in the reduction of heel pain for thousands of years. The curcumin agents found in turmeric provide an instant calmness over the sensational effect of plantar fasciitis ligament and ease the ache of heel spur efficiently. Let's see how to use it in this attempt-
How to
Mix 1 teaspoon of turmeric powder in 1 cup of milk and heat it up for a couple of minutes over low flame.
Now, drink this solution directly two times a day and you will get relief from any type of heel pain within 2 days.
Take Acupressure: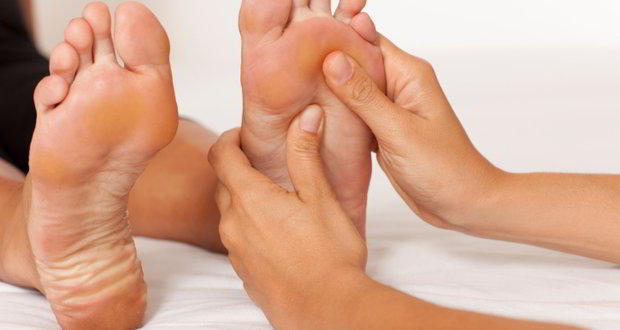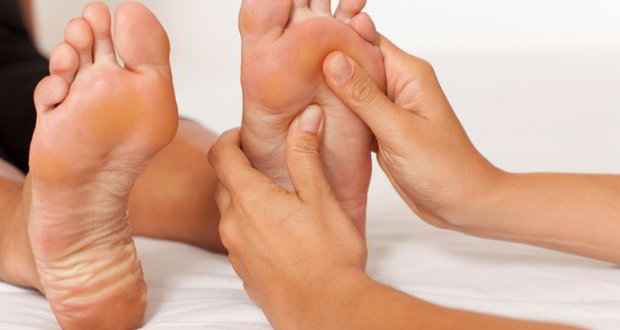 Acupressure points are one magnificent method to get remedied from the constant pain of heel, as this technique solves the spur in the quickest way than other effective remedies.
All, you need to do is just press the appropriate point with adequate firmness for 30 seconds, and you will get remarkable relief instantly! To do this ancient Chinese technique flawlessly, you must recognize the perfect pressure points of heel spur appropriately, and here is a clear indication of top 5 acupressure points, take a look-
Acupressure points
Bladder 57, which is located in the middle of our back lower legs
Fuliu KI-7, which is located on the front inner side of Achilles tendon
Yangquan KI-1, which is collated on the sole of each foot
Shimian M-LE5, which is located at the center of the heels
And KI-6 which is located on the inner side of the ankle
Tips and Ideas to Avoid Heel Pain: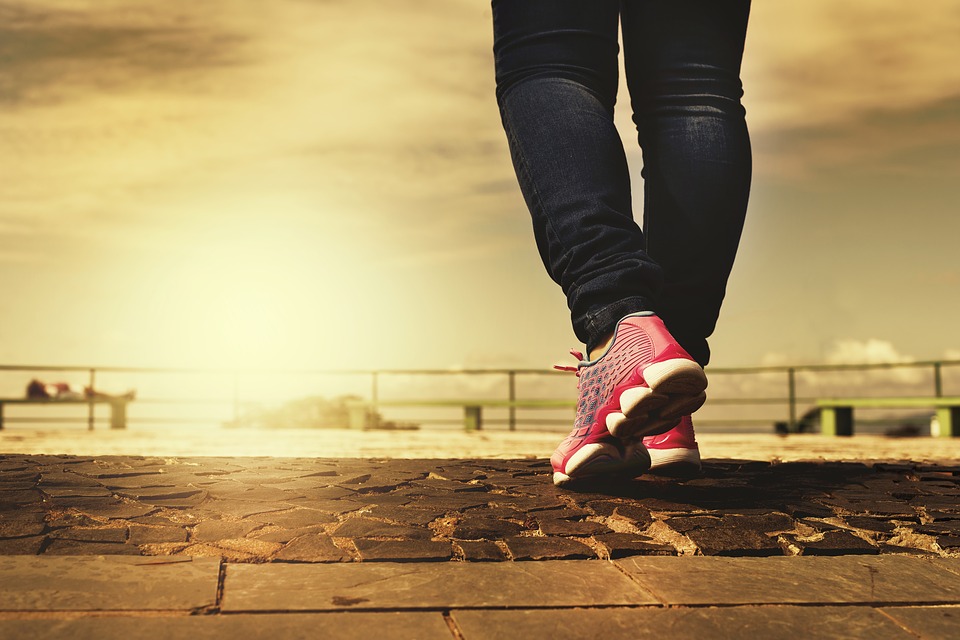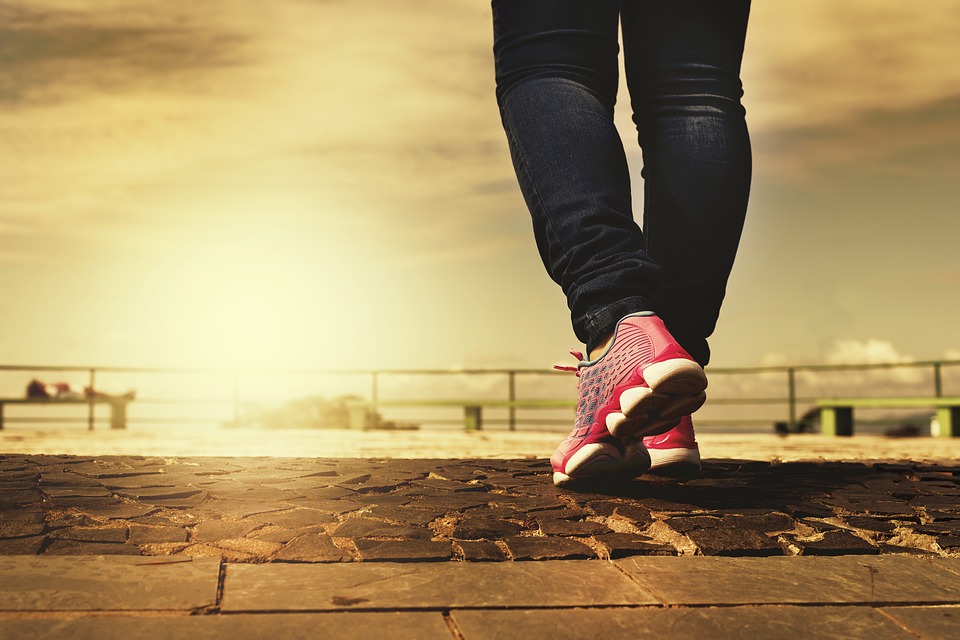 Despite following a healthy exercise routine and being ready with proper home remedies, there are a few effective ways as well, which help us to stay away from the grasp of heel pain from every possible manner. Here we are suggesting you a few similar rules in this regards, let's check them out and get proper prevention from any kind of heel disorder in your near future-
Always wear right size shoes
Choose shoe heel in which you are comfortable with
Beware of your own foot type and choose the footwear depending on that theory
Try to wear a thicker heel over thinner heel, when you need to wear them all day long
Take breaks or try to remove your shoes often during your work time, as much possible
Stretch your feet every time you take off your shoes from your feet
Try to sit or lie down in your work break, to give your feet rest from constant carrying
And try to take remedies at the primary stage of heel irritation, before it turns into heel spur overtimes!
Heel pain home remedies – Pin it for later