Diarrhea is one of the most disgusting health disorders we could have! In this stomach problem, we get a bloating feeling through our belly to the esophagus, have stool like water more frequently than usual, and suffer from a feeling of nausea along with constant throwing up desire, until we take some medications.
It is such a bad condition to have for a person that sometimes, we compare a bad situation of life with this illness! Hence, it is superfluous to say that you should get rid of this health disorder as soon possible but, why to spend a single penny for this, when you can cure this with a few simple home ingredients?
Yes, it could be cured remarkably with some plain kitchen ingredients, if you know the right application procedure of them. Here we are referring some paramount homely methods to get rid of diarrhea naturally, let's check them out along with some other helpful tips in this regard-
Reasons for Diarrhea:
Prior to jump to the curing methods, firstly check out the real reasons behind getting this illness, as this will to get rid of diarrhea more effortlessly. Diarrhea could occur for plentiful of reasons, here are the most frequent one among them, take a look-
Indigestion
Alcohol consumption
Getting allergies from some foods
Diabetes
Intestine disorders
Laxative abuse
Thyroid
Injury or surgery in digestive tract
Side-effect of some medicines
Internal bacterial infections
Nutrient deficiency
Signs of some other major illness, etc.
Best Foods Consume During  Diarrhea: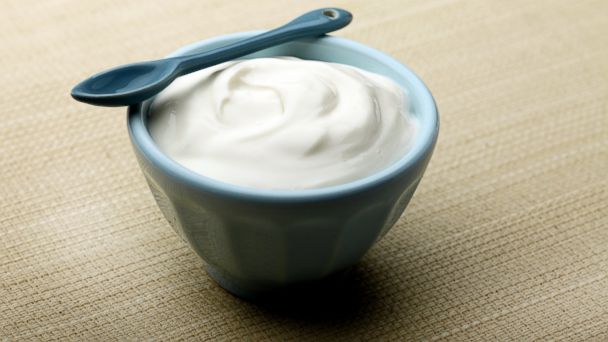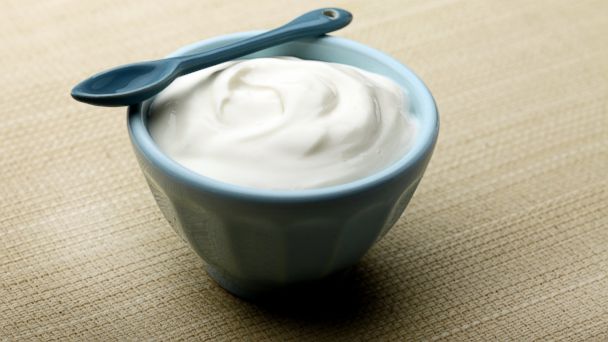 Including some high nutritious foods in daily diet could help you to cure the symptoms of diarrhea and actually could prevent it from hitting back again! Remember that your foods play a significant role in this attempt of curing diarrhea, thus it is essential to pick friendly and nutritious food for the goodness of your stomach. Here we are suggesting you some recommendable foods for diarrhea, which could bring serenity in your disturb intestine naturally, let's check them out-
Low fiber foods, like white bread, white rice, wheat cereals, flour waffles, noodles, refined pasta, etc.
Foods rich in potassium content, like banana, potatoes, sun-dried tomatoes, and some healthy dried fruits like apricot, peaches, and kidney beans.
Probiotic foods, like yogurt, kefir, sauerkraut, pickles, Tempeh, etc.
Foods rich in minerals, like leafy greens, berry fruits, asparagus, etc.
Foods high in carbohydrate, and low in protein, like sweet potatoes, oatmeal, white potatoes, multigrain products, etc.
Chicken broth, chicken soup, and steamed chicken
Peanut products and mashed vegetables
Apple-made foods like, applesauce, boiled apples, etc.
Also check for best foods and home remedies for morning sickness.
Best Methods to Getting Rid of Diarrhea:
1.  Apple Cider Vinegar: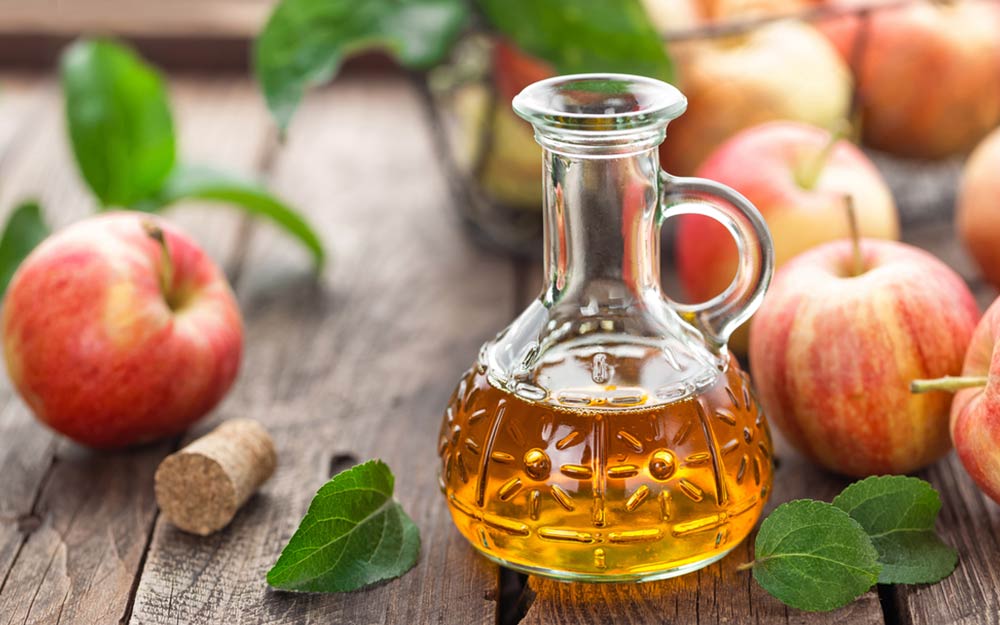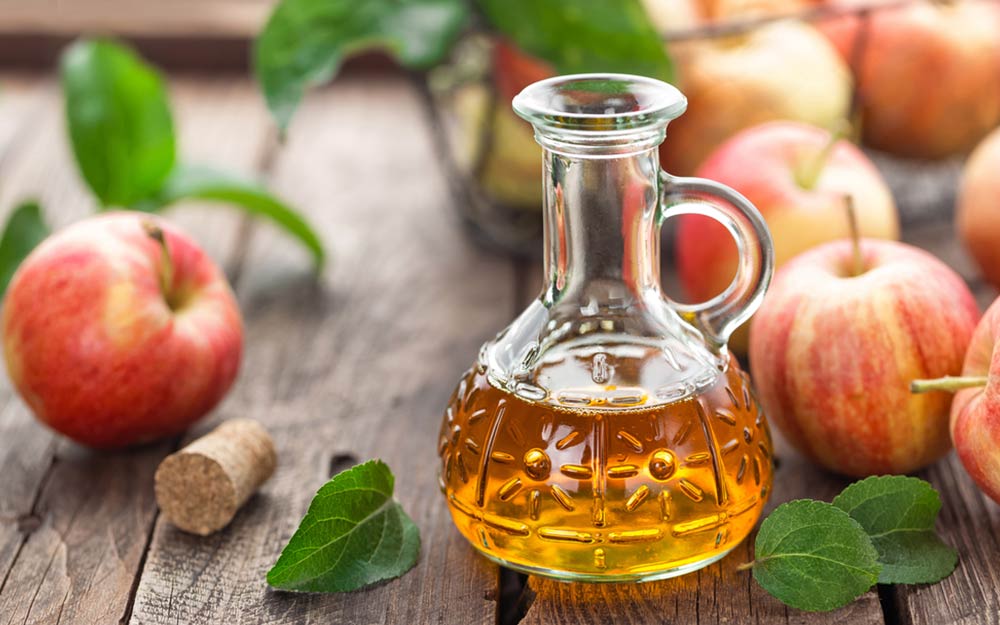 Apple cider vinegar is a wonderful product to use against the signs of diarrhea because of its high mineral quality. This element contains some extremely beneficial minerals in its every drop, like potassium, calcium, phosphorus, chlorine, sodium, copper, iron, etc. These components boost up our intestine, normalize bowel movement, and improve the digestive tract spectacularly. The high pectin (h) compounds of this product provide a shield to our colon and resolve the signs of diarrhea manually. Let's check out how to use this material in this attempt-
Add 2 tbsp of raw apple cider vinegar into 8 oz of distilled water and stir them well.
Now, take this solution three times a day before taking meals.
You can also take 1 tbsp of raw ACV in the morning on an empty stomach to get more effective upshot on diarrhea signs.
2. Pumpkin ( mostly suits for pets):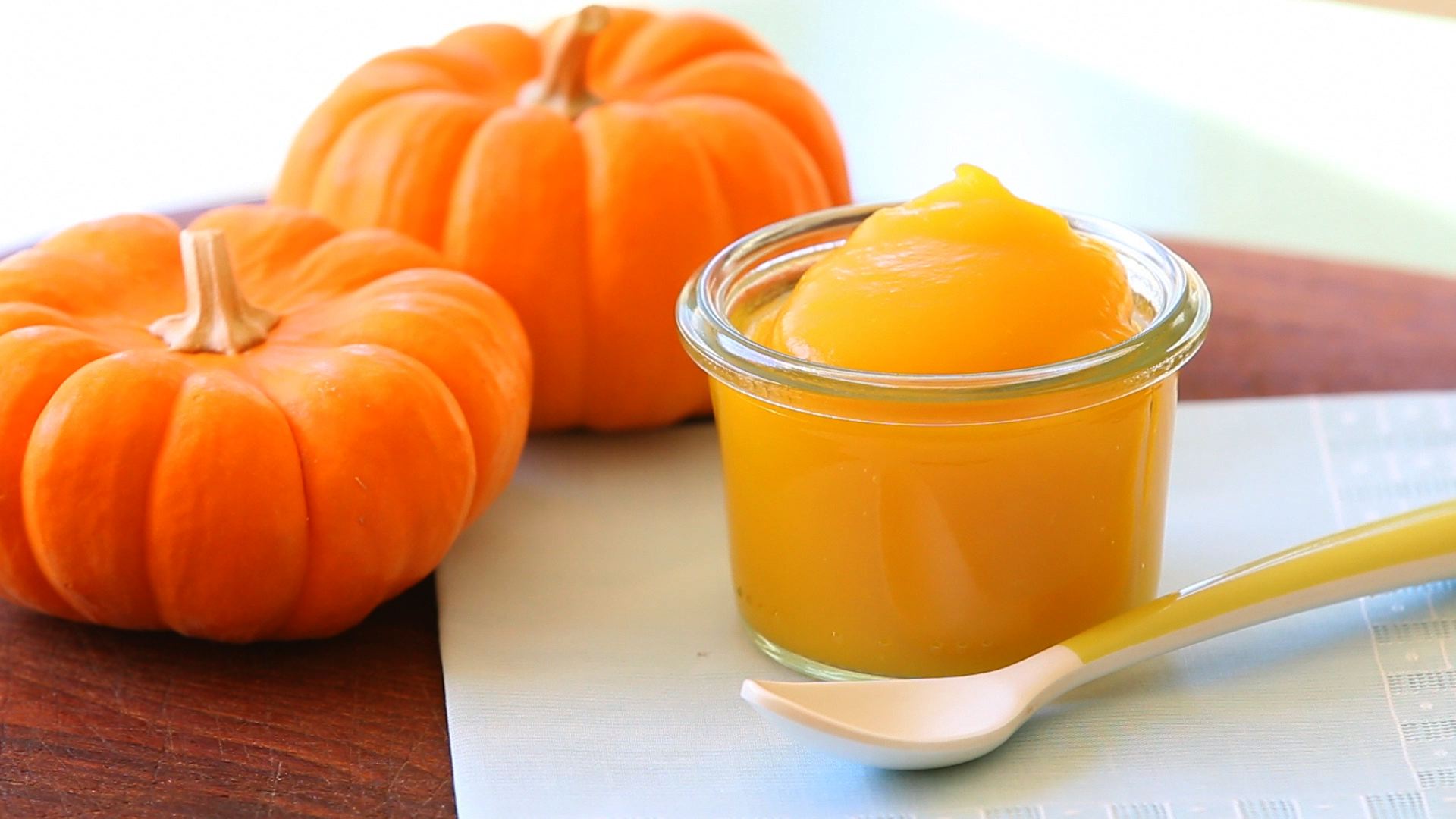 Pumpkin, especially the canned pumpkin is good for the cure of diarrhea symptoms. This type of pumpkin contains soluble fiber in a high amount that provides a slimy get substance to our stomach and slows down the whole digestive process effectively.
This will help to digest the consumed foods more vigorously and get relief from the signs of diarrhea rapidly. Also, the high potassium and sodium content of these canned pumpkins refill the lack of this mineral and reduce weakness swiftly.
However, research says that pumpkin is effective only to some specific people, so make sure that your stomach could tolerate this veggie properly, before including it in your diarrhea diet, as pumpkin mostly shows its effectiveness on the upset stomach of animals rather than humans! Let's check out how to use pumpkin in the reduction of diarrhea precisely-
Simply add 1 tbsp of extra virgin olive oil or low-fat butter in a skillet and add a few mustard seeds into it.
Then add 4 tbsp of canned pumpkin and keep whisking it with a ladle.
Now add ½ tsp of turmeric powder and 1 green chili (optional) along with some salt as per taste.
Then, keep frying the whole thing for several minutes, until the water texture of pumpkin has shrunk completely.
Now, take the mash and eat with some warm white rice.
To prepare pumpkin solution for animals(everydayroots), cook it with 1 cup of plain yogurt and a few slices of chicken.
3. Drink Coconut Water: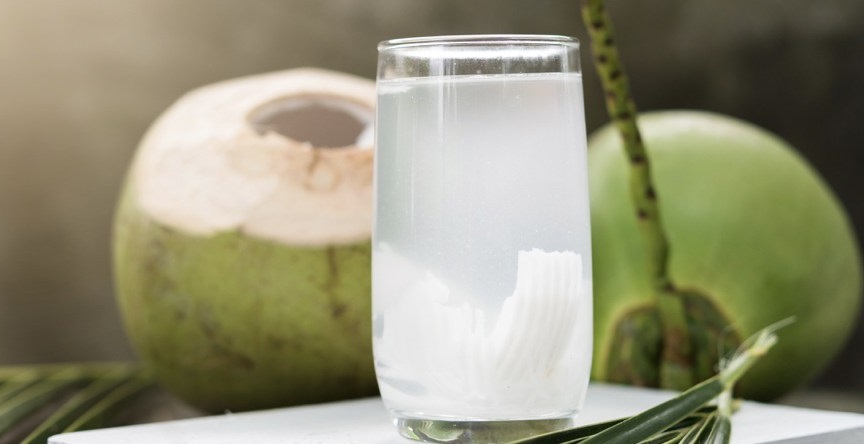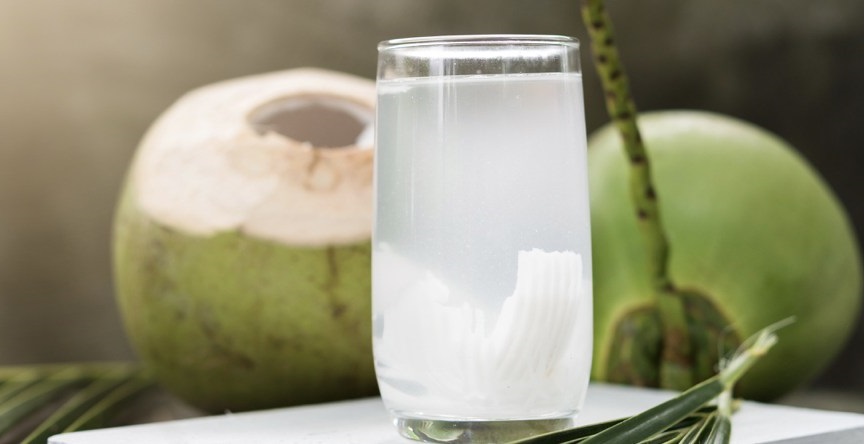 Drinking coconut water could bring relief to your upset stomach in diarrhea. The richness of electrolytes properties found in coconut water helps in the weakness of diarrhea and reduces the deficiency of minerals from our body. The goodness of this natural product rehydrates our whole system and stimulates the blood circulation process more effectively.
Also the other beneficial compounds of this product, like enzymes, amino acid, vitamin c, manganese, etc. cater positive impact to our body in this crisis. Let's find out how to take coconut water in this endeavor-
Take 1 cup of freshly extracted coconut water into a glass and add ¼ cup of fresh orange juice into it.
Combine them well and drink directly on an empty stomach or before taking any meals.
A little pinch organic salt in this mixture would be more effective on the upset stomach of diarrhea.
You can also take 1 glass of coconut water twice a day to get the similar effects on diarrhea signs.
4. Probiotics: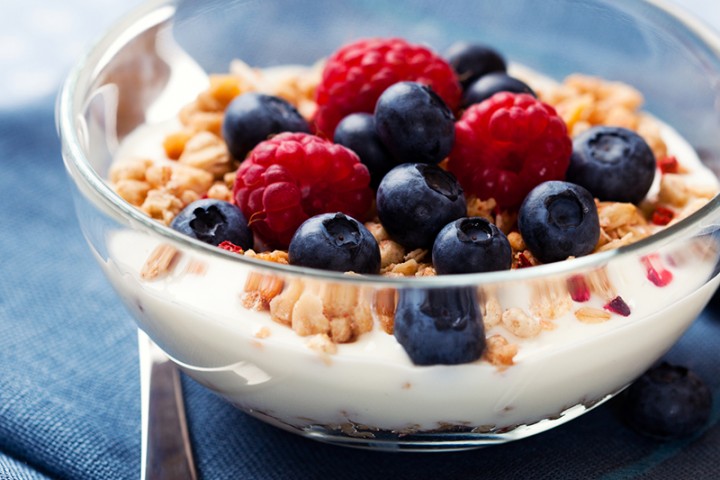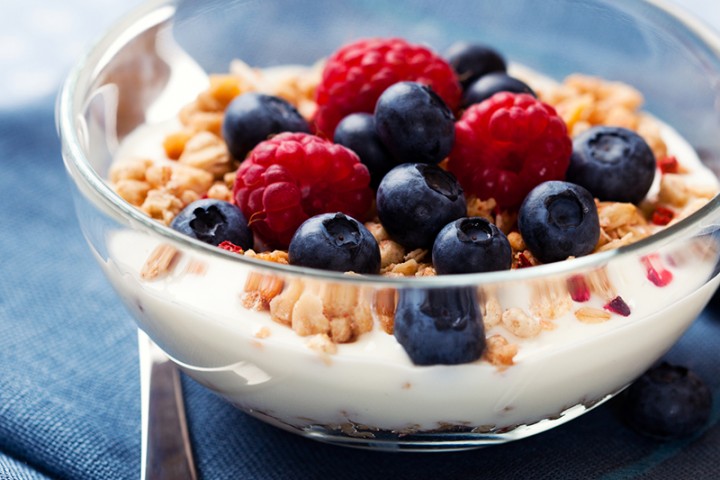 Taking Probiotics is a brilliant way to fight the signs of diarrhea effectively. The good bacteria or yeast found in probiotic supplements balance the microbes level in your gut which usually get imbalanced in an upset stomach.
The stomach-friendly bacteria found in Probiotics, heal the gut, maintain a healthy flora in your intestine and diminish the infectious effect from your stomach effectively. Yogurt is a highly recommendable probiotic to mention here, you can also take some probiotic supplements as well (webmd).
Just make sure that you are taking them regularly through a perfectly followed schedule until you completely get rid of the symptoms of diarrhea!
5. Rice Water: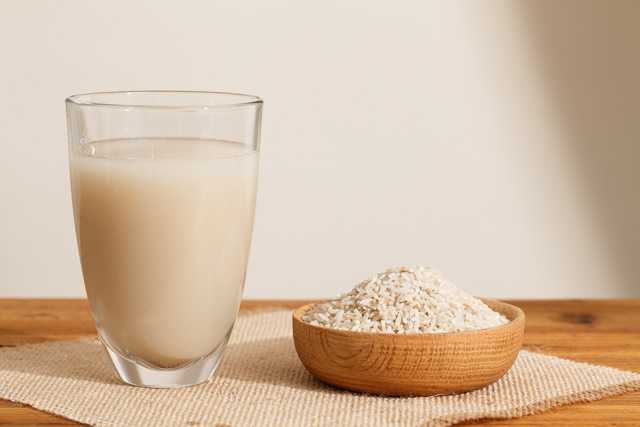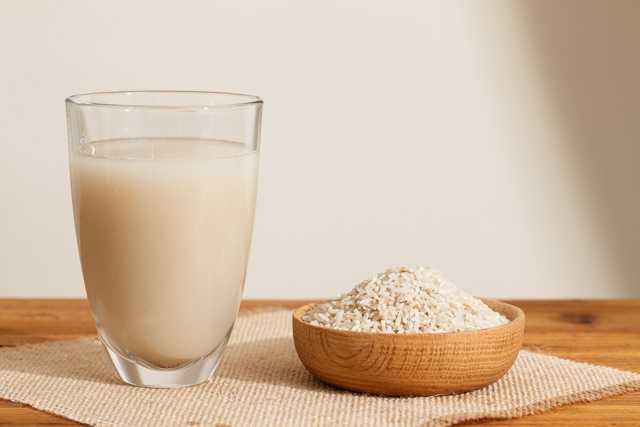 Using rice water to treat and cure the stomach irritation of diarrhea is an ancient and one of the most effective methods of all time. The goodness of this homey method makes this one the best electrolyte beverage that only helps to refill your body but, boost up your whole intestine noticeably in such crisis! Let's see how to hydrate your body and get rid of the signs of diarrhea with this simple ingredient below-
Add 1 cup of rice into a large bowl and add 6 cups of water into it.
Now turn on the heat and let it cook over medium heat for 20-30 minutes.
After that, turn off the heat and strain the water of cooked rice into another container.
Now, store it when it comes to normal temperature and drinks frequently throughout the entire day(mnn).
6. Fenugreek Pacifies Stomach Irritation: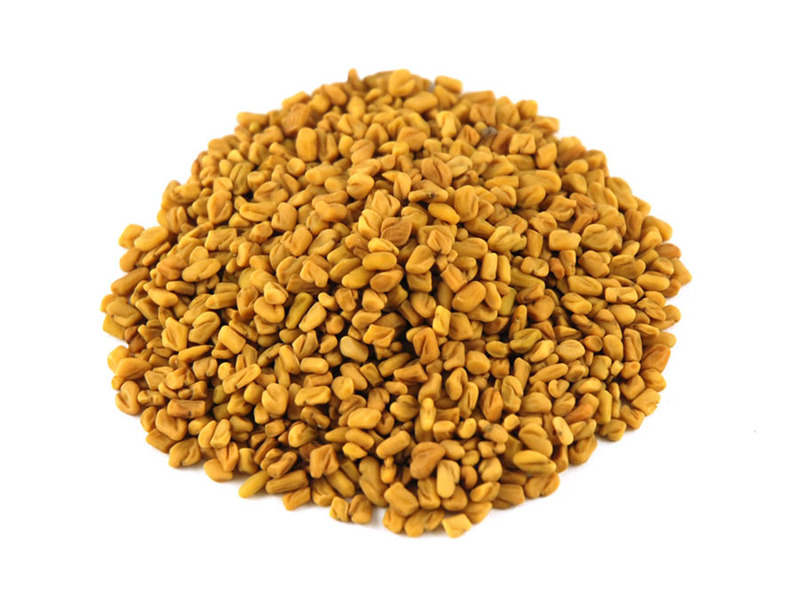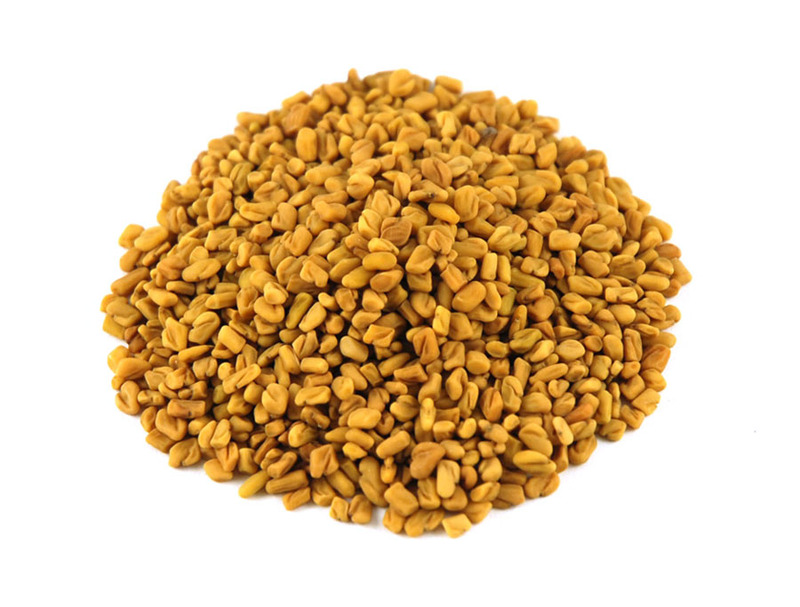 Fenugreek seeds contain a compound called mucilage, which is one kind of fiber. This element helps to absorb the excessive water from our intestine, heal the stomach irritation and solve the abdominal distress effectively.
The medicinal properties found in Fenugreek not only demonstrate their functionality on the intestine of adults but, in some cases, on the upset stomach of children as well. Let's see how to use this thing properly-
Place 1 tbsp of clear fenugreek seeds into your grinder and grind well.
Now, add this dust into one glass of water and drink directly in the empty
It will start working immediately and will give you relief from the bad signs of diarrhea within a few hours.
7. Decaffeinated Black Tea: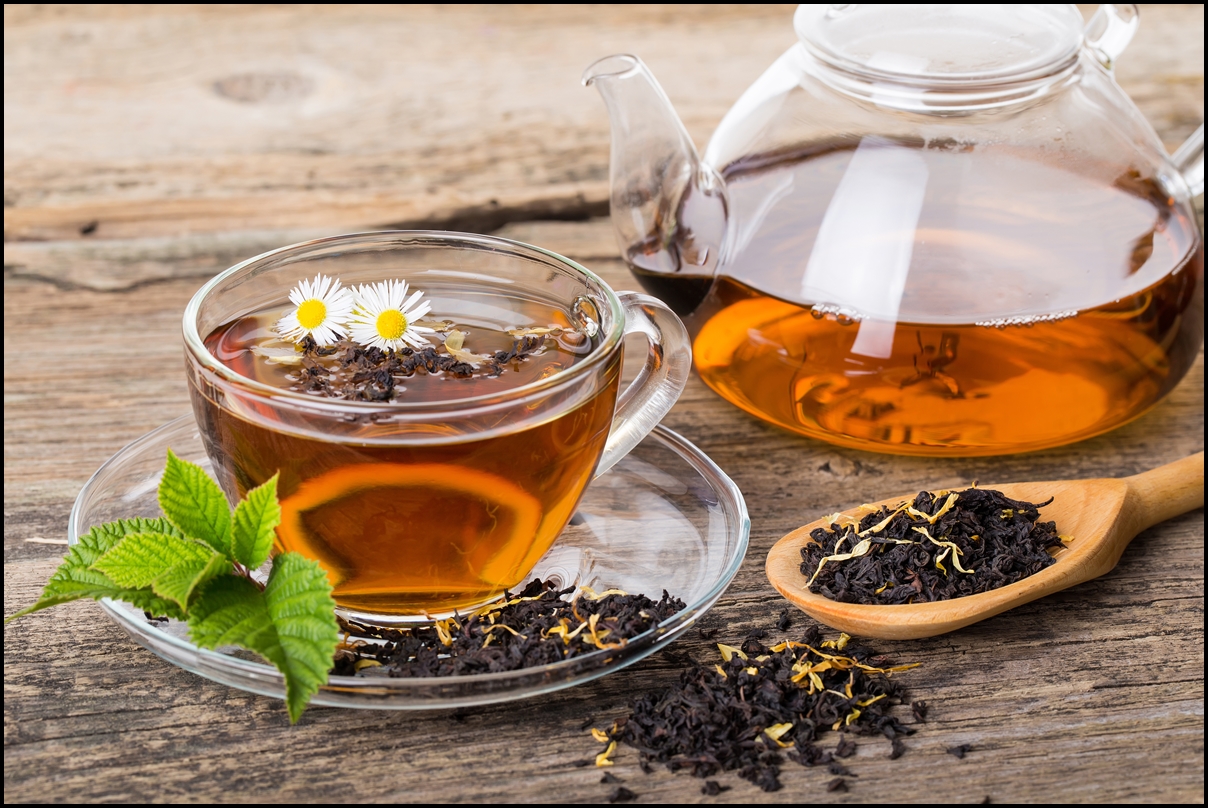 Black tea is another preferable product in diarrhea, which could provide an amazing calmness on your stomach inflammation and hydrate your dehydrated body naturally (rd).
The decaffeinated quality of such tea cures the symptoms of diarrhea in an organic way and soothes the spasms in the colon with mucous membranes. Let's see how to prepare this thing at home-
Boil 1 cup of water and add 1 tsp of dried blackberry leaves into the water.
Now, let it steep there for 6-8 minutes uninterruptedly.
After that duration, strain the solution and add ½ tsp of raw honey into it.
Stir them well and drink this solution as a regular tea.
You can use normal tea tree leaves instead of blackberry leaves as well.
Take 2 cups of this tea regularly and you will get rid of the symptoms of diarrhea soon.
8. Blueberries: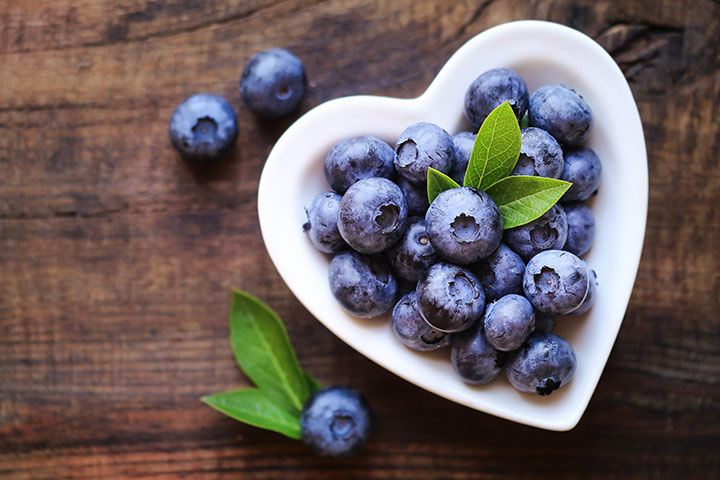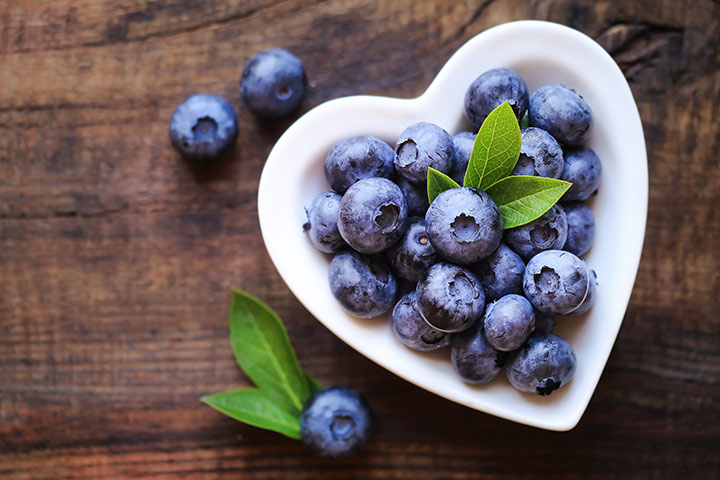 Blueberries are packed up with high mineral contents which make this fruit one of the most helpful component to cure diarrhea. The high amount of antibacterial and antioxidant qualities found in these berries destroys the infectious effect in our stomach and boosts up our intestine by hydrating our system naturally. Also, these fruits are capable of providing a soothing feeling to our intestinal inflammation instantly. Let's check how to use this thing in this matter-
Take 1 bowl of freshly harvested blueberries twice a day, when you are suffering from high diarrhea.
You can also drink 1-2 glasses of raw blueberry juices in a day to get the goodness of this product on your upset stomach.
To make the juice at home, simply wash some fresh blueberries and place them in your blender.
Blend them until smoothen and then, squeeze the juice extract into a container.
Store the container in your refrigerator and drinks it frequently throughout the whole day.
9. Best Drinks: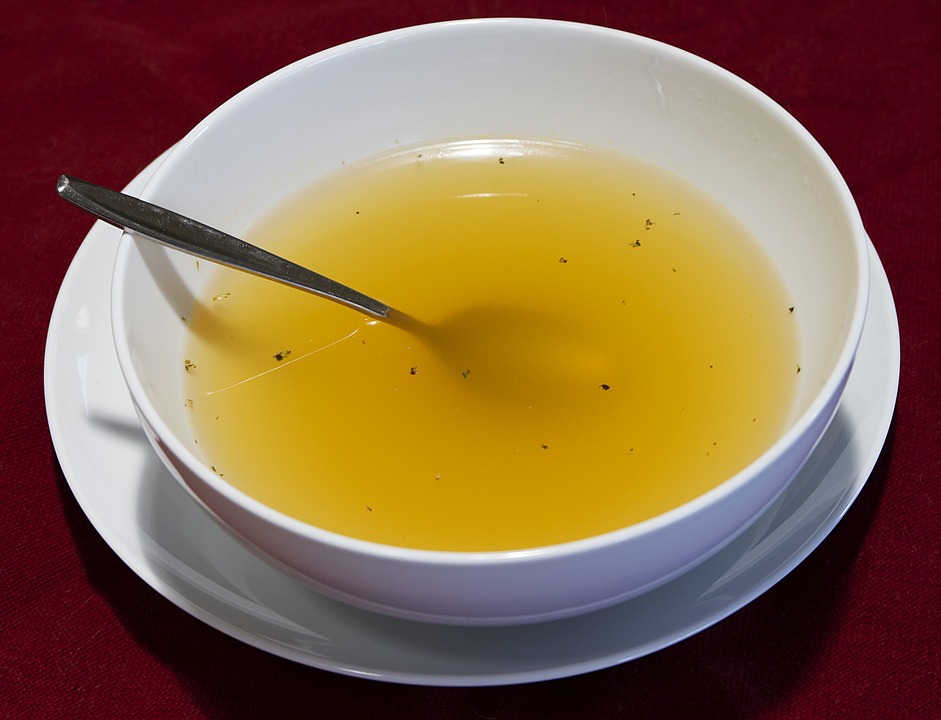 Drinks or healthy beverages play a key role in the curing process of diarrhea, as this time our body runs through of dehydration because of the excessive pass of stool and vomit. In such crisis, taking healthy fluid supplements would really helpful for our upset stomach. Let's check out which types of fluid foods or drinks (j) are helpful in such attempt-
Saline water
Apple juice
Fresh fruit juices
Sport drinks
Starchy cloudy broth
ORS
Low caffeine drinks, etc.
10. Grated Apple: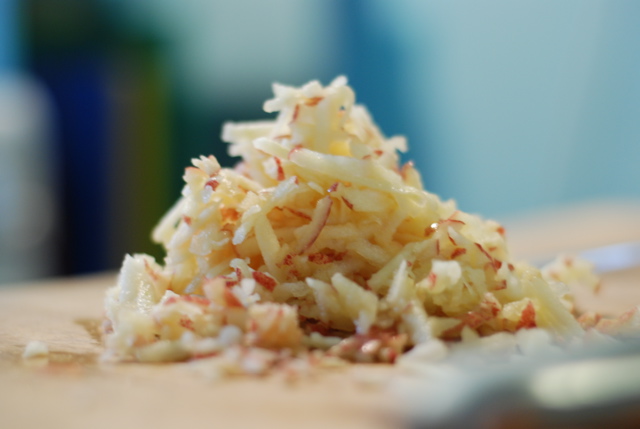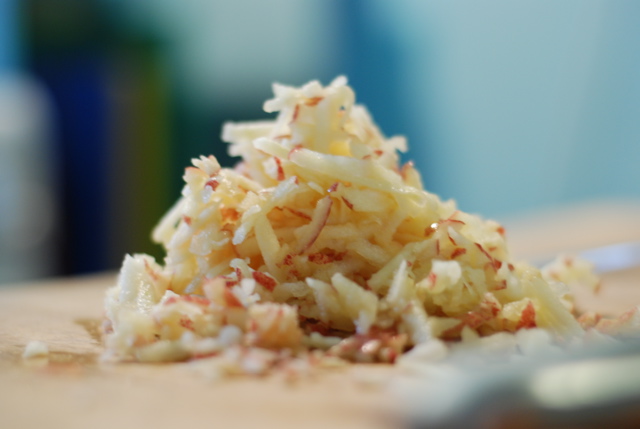 Grated apple is one more preferable item in diarrhea because of its immense amount of good bacteria. When you leave some grated apples open for a few hours, it initiates some stomach-friendly bacteria in itself that boost up the intestine and soothe irritation of digestive tract effectively. Let's see how to take it in diarrhea-
At first, take one fully ripe green apple and wash it clearly with normal water.
Now, grate the whole apple along with its peel into a bowl.
After that let it keeps there for a few hours and when the grated textured start turning brownish, eats it immediately.
11. Tea Recipes: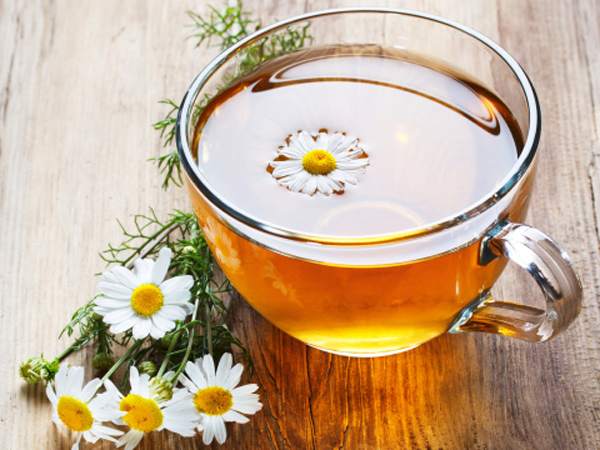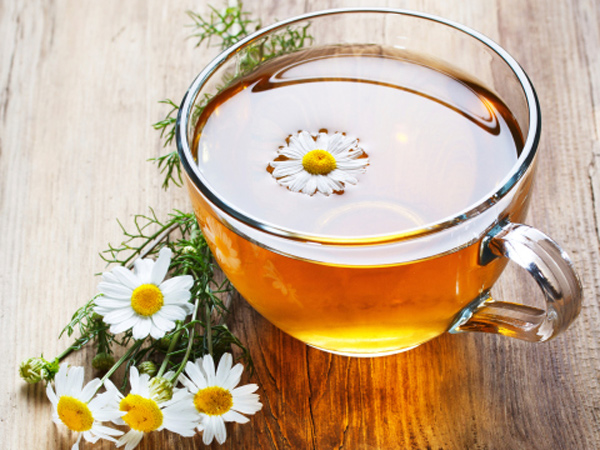 Teas, especially the herbal teas are loaded with antioxidant properties and anti-inflammatory compounds, which benefit our upset stomach skillfully in diarrhea.
They soothe the stomach inflammation, hydrate our system and reduce the weakness more rapidly. Orange peel tea, berry leaves tea, black tea, cinnamon tea, ginger tea, chamomile tea, etc. are some preferable teas to combat the spasms and sensation of the stomach in diarrhea.
Almost every herbal tea(L) is made following similar procedure, thus here we are referring the exact making procedure of one of these above mentioned teas, check it out-
Boil 1-2 cups of filtered water in a saucepan and add 1 tsp of dried orange peel dust into the water.
Turn the heat off immediately and let it steep there for 5-6 minutes.
After that strain the solution and stir 1 tsp of honey into it.
Now all you want is just drink this solution with small sips as a regular tea.
Take 2-3 cups in a day in diarrhea to get fast relief from this illness.
12. Arrowroot:
Arrowroot is one magnificent item to fight the signs of diarrhea effectively. The medicinal properties found in this edible starch ease the symptoms of diarrhea and reduce the dehydration naturally.
The high nutritious component of this product help to normalize the bowel movement, control excessive stool-passing and refill the nutrient deficiency in our body.
Take 8-10 ml of arrowroot powder three times a day in diarrhea(M), and you will get rid of any kind of stomach irritation within 24 hours!
Tips for Diarrhea: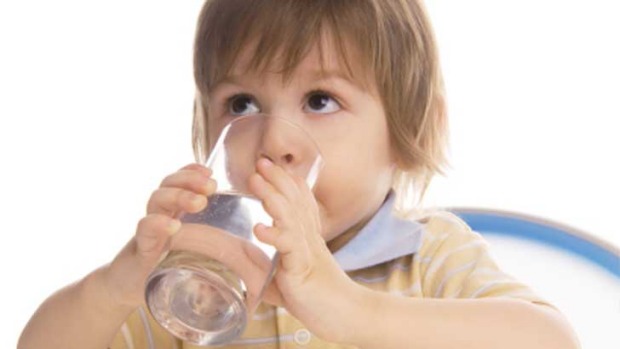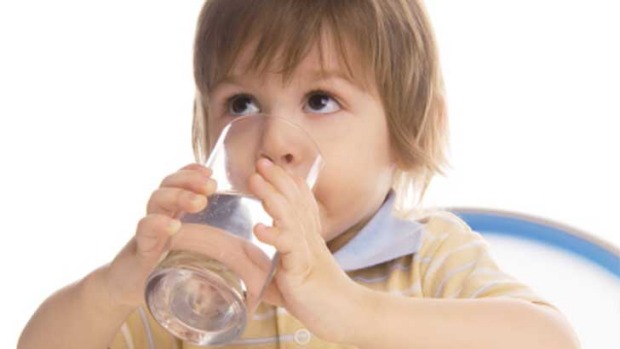 Apart from taking home remedies and eating stomach healthy foods, people should follow some essential tips to get themselves away from the attack of diarrhea or to get rid of the signs of diarrhea as soon as possible! Let's find out what are they-
Keep your body hydrated all through the day by drinking water frequently
Avoid extra spicy foods
Avoid foods which contain sorbitol
Avoid dairy products
Increase the intake of fluid food
Eat in clear objects and always look after for your own hygiene while eating or drinking something
Avoid allergic foods
Wash your hands every time before eating
And always check the expiry date of your taking medicines
FAQ:
Are Bananas Good for Diarrhea?
Because of containing a high amount of soluble fiber, banana indeed is a good food to eat during diarrhea. Not only a fully ripe banana, but it has been observed that a green banana is also as much effective to combat the intestine disorders of diarrhea as a yellow banana! So, include one or two bananas in your daily diet immediately, even if you are suffering from the signs of diarrhea too.
check this if your kid is from diaper rash and irritation.