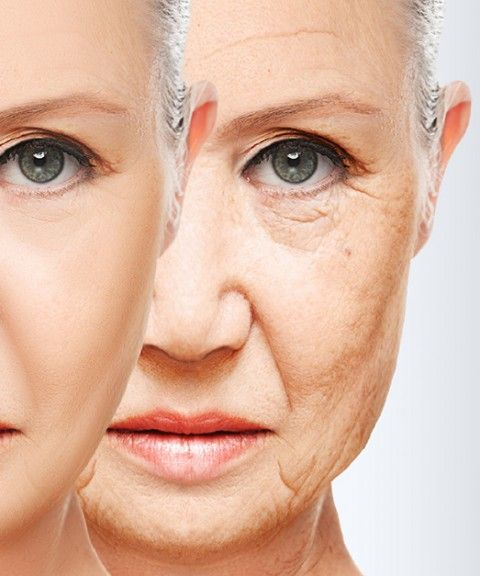 Saggy skin is terrible to deal with for anyone, especially, if you are a woman, as every lady wants to carry sagging-free flawless skin type! However, it is a parallel event of our life due to aging for any person in this universe, but it can't be tolerable if we start getting this sagginess before time, isn't it?
In saggy skin, your skin surface not only loses the tightness but also drops its natural moisturizer and charm along with the elasticity. Hence, it is essential to get rid of this sagginess from every possible way.
Some medications or laser treatments could bring your temporary relief, but these methods are more skin damaging than enhancing its cells. That's why; it will be skin rewarding process if you can deal this crisis with some effective home remedies! Here we are referring some top most methods among them; let's check out which one is useful for you-
Reasons for Saggy Skin:
Hold for second before skipping to the curing methods and validate some possible reasons for having saggy skin, as it will help you to cure the problem even more effortlessly. Hence, let's find out the most common causes, behind the looseness of skin elasticity and collagen and initiation of skin sagging-
For the natural aging process
Having Sun damage
For not taking care of skin properly
Not applying protection method while outing
Having unhealthy habits like excessive drinking or smoking
Dehydration
Not following healthy diet
Gaining excessive weight
Rapidly losing a huge amount of weight
Having bad or improper sleeping postures
Using harmful skin cosmetics
Having side-effects from some serious diseases
And having inadequate skin moisturizer
Best Home Remedies for Sagging Skin:
1. Do a Essential Oils Face Wash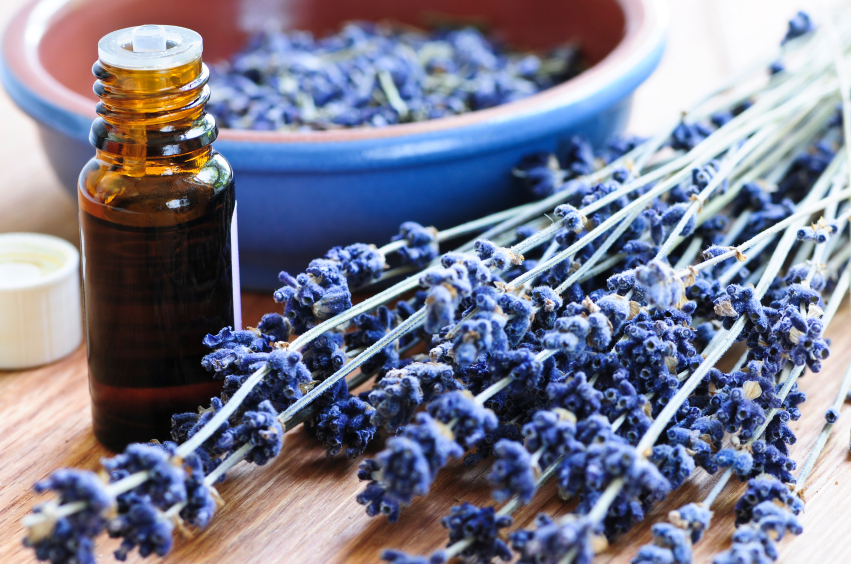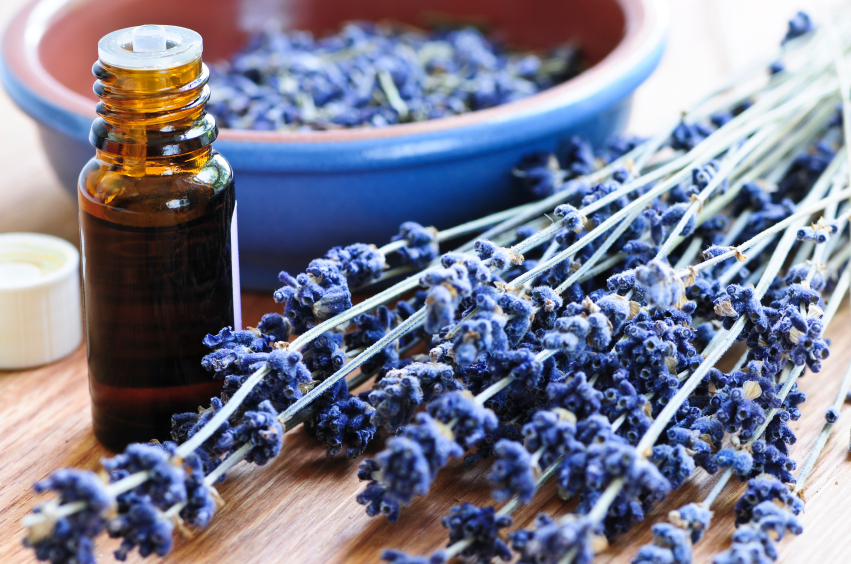 Essential oils are packed with numerous beneficial medicinal properties, which make these products one of the best methods to apply for tightening skin cells naturally. The therapeutic quality of these essential oils promotes to grow new cells and enhances the collagen by escalating its elasticity remarkably.
Almost every essential oil carries a molecular structure that helps to regenerate our damaged cells and tighten up the loose surface effectively. Also, the richness of anti-inflammatory refills the other skin impurities and help to achieve flawless skin type effortlessly.
Lavender oil, geranium oil, tea tree oil, grape seed oil, neroli oil, jasmine oil, rosehip oil, sandalwood oil, myrrh oil, etc. are some preferable oils here. Let's check out how to use them for tightening skin cells naturally–
Take ¼ cup of castile soap into a container first.
Now, add 5 tsp of jojoba oil, 1 tbsp of tea tree oil, 10 drops of lavender oil, and 10 drops of rosemary oil with 2 drops of jasmine oil into that container.
Then, boil 1 cup of water over high heat and pour it into that container, when the temperature of the water will turn normal.
Set the lid tightly and shake the whole ingredients until they blend smoothly.
Now all you want is just store the container in a cool place and use this method as a regular face wash whenever you want to wash your face.
You will see a noticeable change on your saggy skin within 2 days!
2. Neck and Chin Exercise: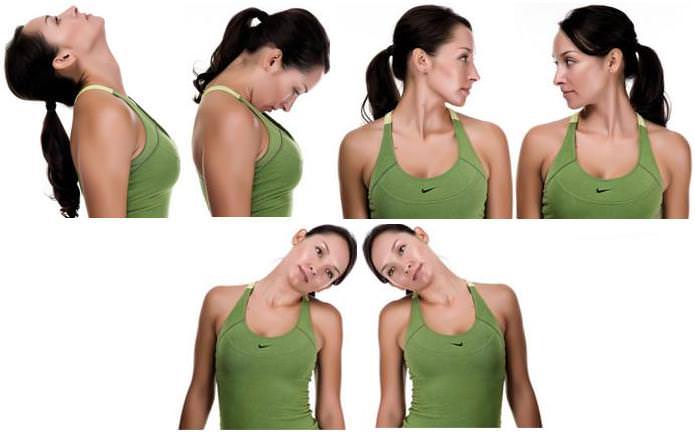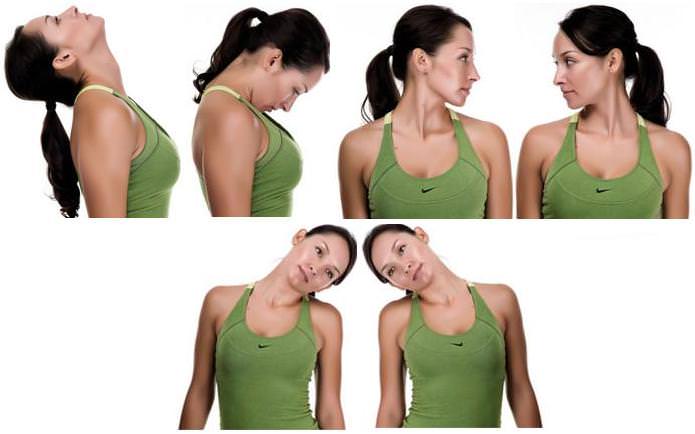 Exercise or some yoga poses could naturally tighten your skin and restore the tone of your sedentary muscles which mostly lose the tightness of skin because of gaining overweight. People usually think that one recovery method should start working within one or two days, but it can't be possible with these exercises!
You need to practice them from early days and should keep applying throughout several years, only then, you will be able to achieve a naturally looking sagging-free skin type for an extended period, and could fight the signs of aging effectively.
Cow face, head raise, baby bird, head massage, etc. are some recommendable exercises in this regards. But, you must you must consult experts of this field before starting such workouts, as such exercises always should begin under an expert's validation to get the proper outcome!
Also learn how to get rid of stiff neck.
3.Do Above Knees and Arm Exercise: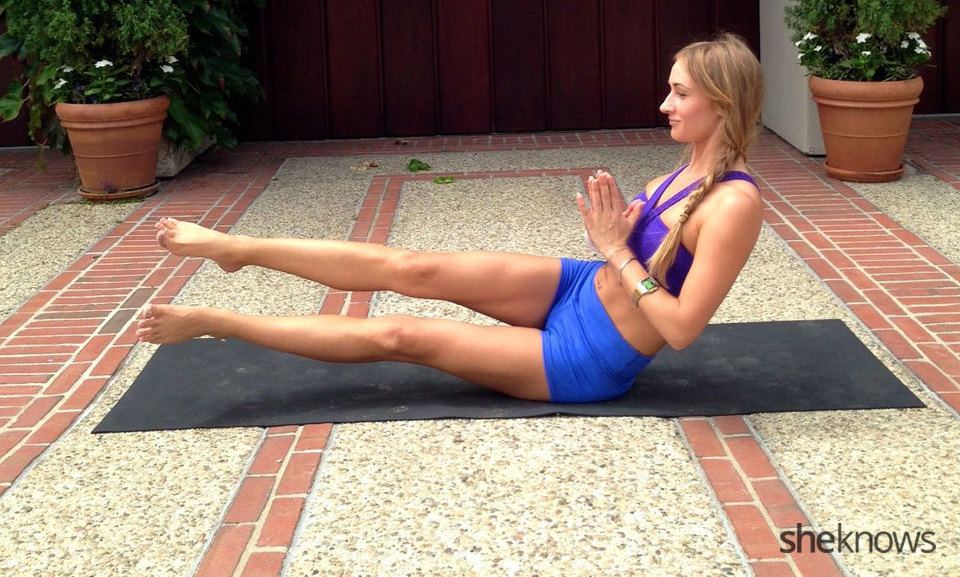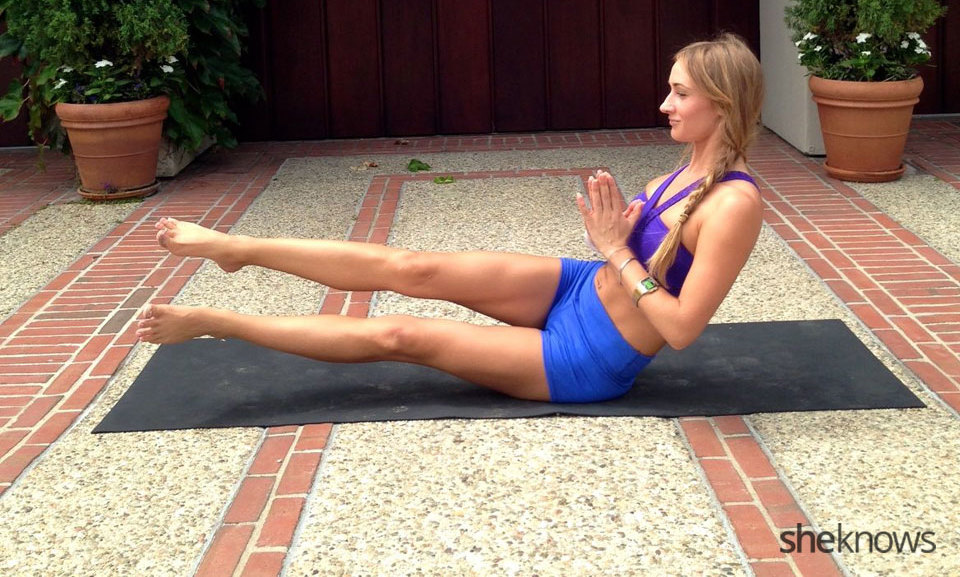 Image courtesy: she knows
You need to understand very well that sagging skin doesn't look good on anywhere our body, whether it is on the face or other body parts! Some people thing that saggy hands or legs could be bearable with some dresses, but remember that such legs or arms will restrict the category of your draperies.
Thus, we will recommend you to get rid of such saggy skin surface as soon as probable with some compatible curing methods. As some skin-tightening face packs tighten the facial skin surface, some useful exercise could help you to tighten the skin cells of legs and arms. Let's check out some paramount ones among them-
For Knees: 
Knee exercises repair the loose muscle, banish the wrinkles from your thighs and increase the tightness of your squad muscles. Let's check top three workouts for tight thighs-
Leg extensions in various postures
Squats and
Lifting leg in cow posture
For Arms:
Arm exercise for saggy skin help to tone up your lose muscles and diminish the excessive flab portions from your arms rapidly. Let's check out top three arms exercise in this regard
Weightlifting on the strength of wrist and upper arms
Dumbbell bicep curls and
Triceps dips
How to Do a Tricep Dip at Home to get Tight Muscles
To know more details about these exercises, contact an expert or a trainer now!
4. Massage Almond Oil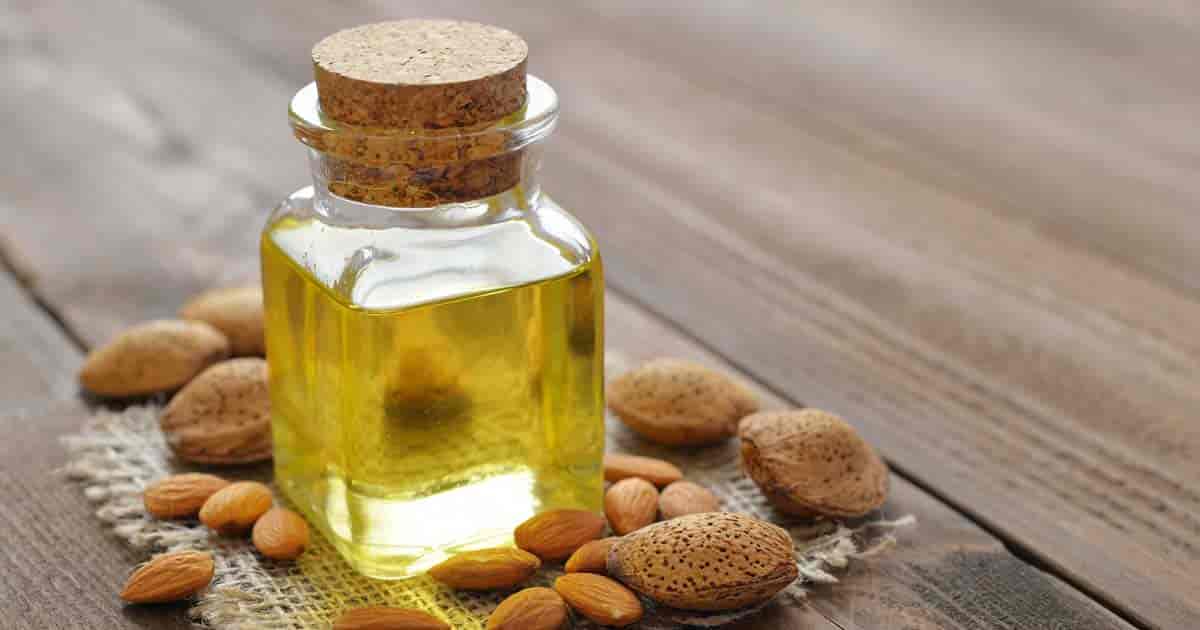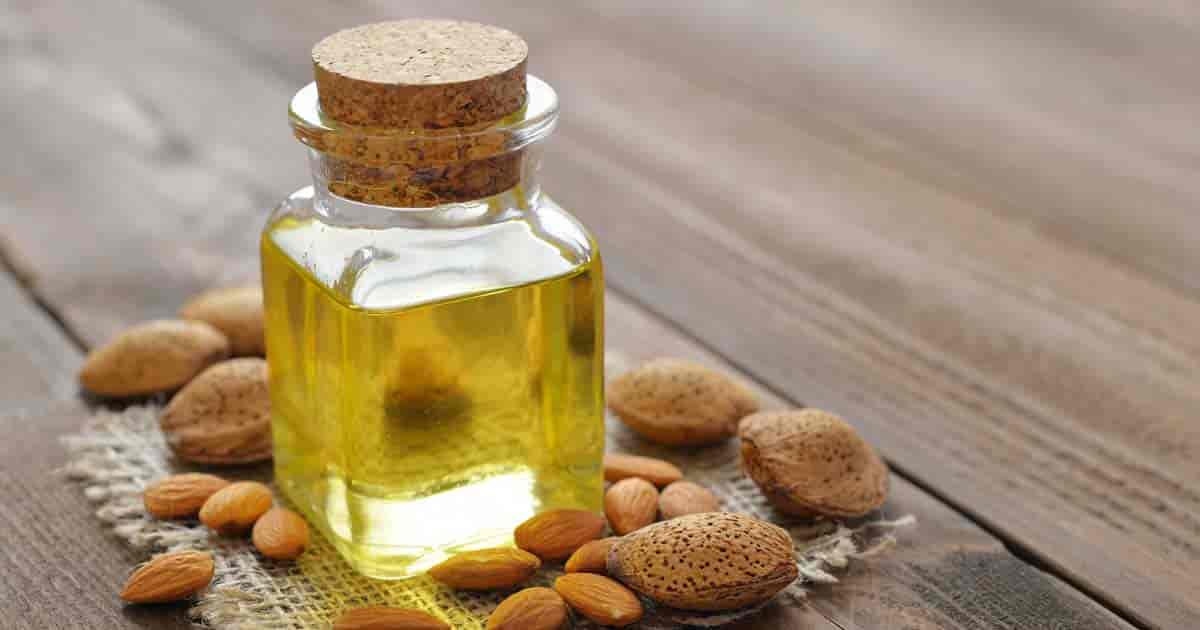 Almond oil is packed with vitamin E and skin nourishing compounds that moisturize the skin cells and tighten the loose skin surface spectacularly.
The beneficial properties of this element also aid to renew the damaged cells and repair the skin impurities more vigorously. Let's check out how to use this thing in this attempt-
Take 10 drops of organic almond oil and massage it on your clear face before going to bed.
Rub the oil in a circular motion for 4-5 minutes and keep the motion upwards while massaging it on your face.
Now, let it work for overnight and rinse off with a mild face wash on the next day morning.
5. Coconut oil Heals Dry Skin and Gives Firm Skin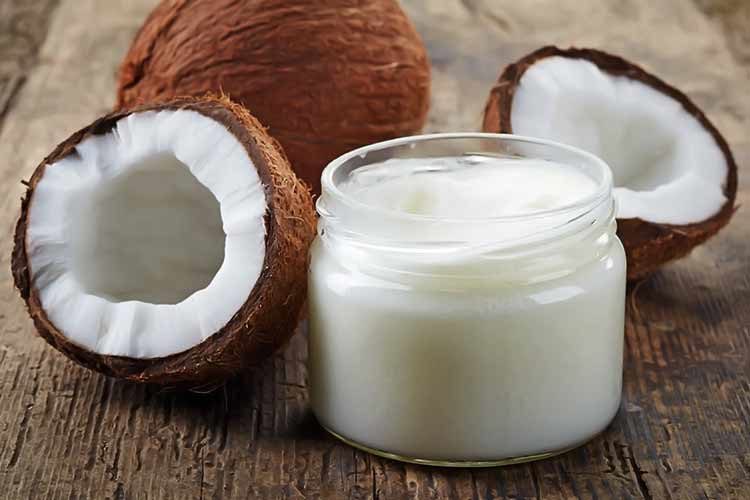 The affluence of various medicinal properties along with a huge amount of anti-inflammatory compounds and omega-3 fatty acid found in coconut oil revitalize our skin cells and increase their elasticity proficiently. This healthy oil also prevents from initiating bad radicals on our skin and slows the aging process spectacularly. Let's find out how to utilize this oil and fight the skin sagging problem naturally-
Take 1 tsp of organic and melted coconut oil in a small mixing bowl.
Now, add 1 egg white, 1 tsp of raw honey and 2 tsp of raw milk into that bowl.
Combine all the ingredients well with a fork or with the help of your fingertips.
When you get a smooth paste of it, apply it on your clear face and wait till dry.
After a gap of half an hour, rinse the pack off with lukewarm water and pat dry gently.
Try this pack 2-3 times a week and you will get a perceptible change on your saggy skin soon!
6. Jojoba Oil Helps to Reduce Wrinkles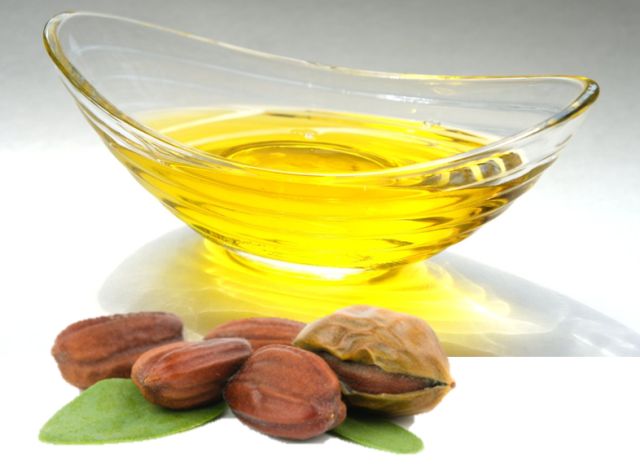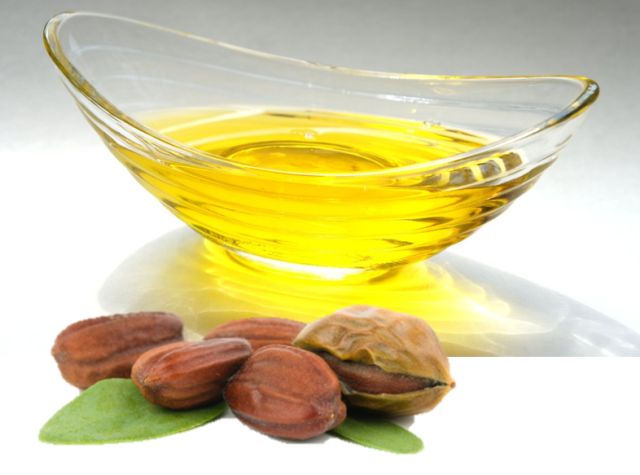 Jojoba oil is rich in vitamin E and antioxidant components, thus, it is extremely effective for renewing cells, tightening loose skin surface and reducing wrinkles. Some other wonderful excellences of this therapeutic oil it that it is skilled in vanishing any type of scar or mark from our skin along with stretching the sagginess. Let's check out how to apply it on skin-
Simply take 8-10 drops of jojoba oil and merge it with 1 tsp of any preferable carrier oil onto your palm.
Now, combine them well and apply it on your overall saggy portions.
Massage it for a few minutes and then let it work for more than 5-6 hours.
After that gently wash off the oily pack with a mild face wash and repeat this process regularly.
7. Apply a Face Mask: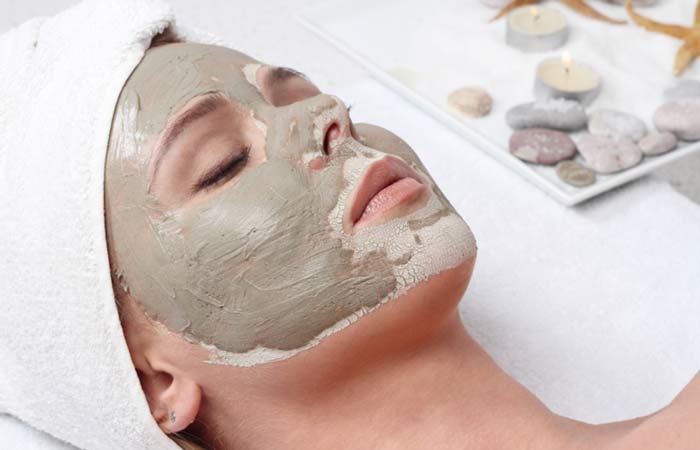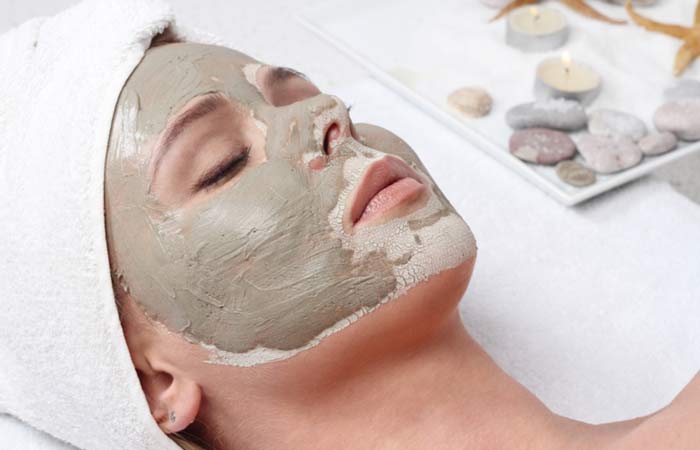 Some face masks have shown their magical affectivity on these wrinkles or saggy skin types than a few expensive medications. Thus, nowadays, beauty experts insist on using these homemade face packs to combat the skin-aging process and to escalate the skin elasticity dynamically.
However, there are a plethora of effective face masks for saggy skin on our hands, here we are referring top two methods among them, take a look-
8. Apply Yogurt with honey and olive oil: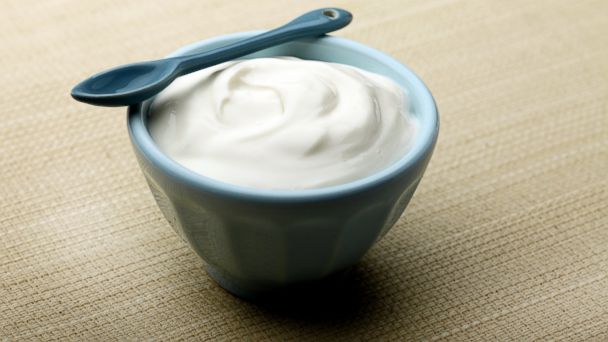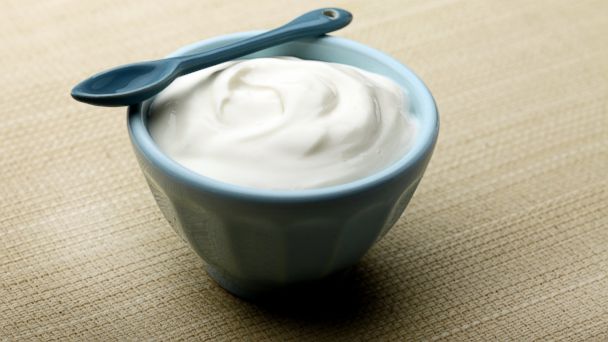 Take 2 tsp of unsweetened yogurt with ½ tsp of raw honey into a small bowl.
Now, add 1 tbsp of extra virgin olive oil and a few drops of fresh lemon juice into it.
Beat the whole thing for several times with a fork until they form a smooth paste and then, apply it on your skin surface with a thick layer.
Wait for 15-20 minutes and after that rinse off with lukewarm water.
9. Use Egg white with gram flour and rosewater: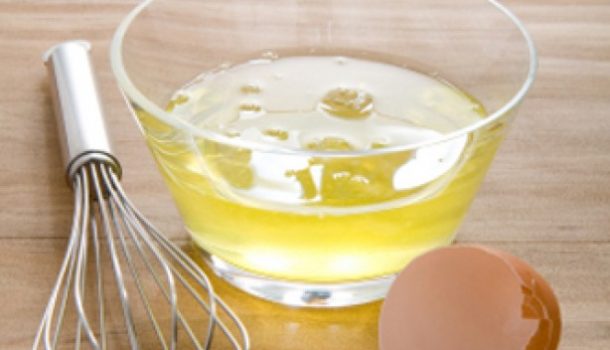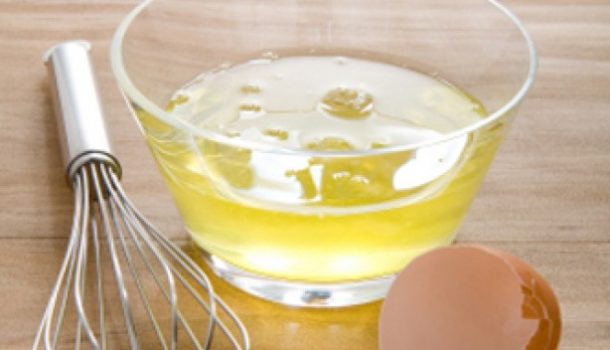 Take one egg white in a small bowl and add 1 tsp of grounded gram flour into it.
Then, add 1 tsp of rosewater and beat the whole thing up.
After getting a smooth and thick paste, apply on your affected area with an even coat.
After the duration of half an hour, take the pack off with lukewarm water and pat dry softly.
10. Do Yoga Poses: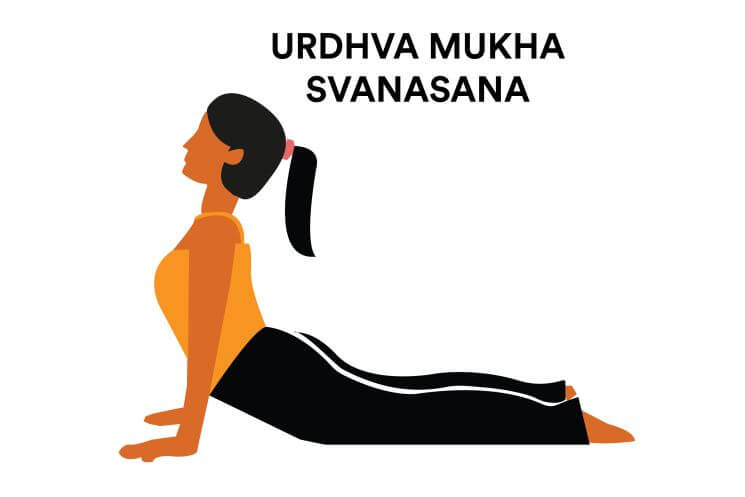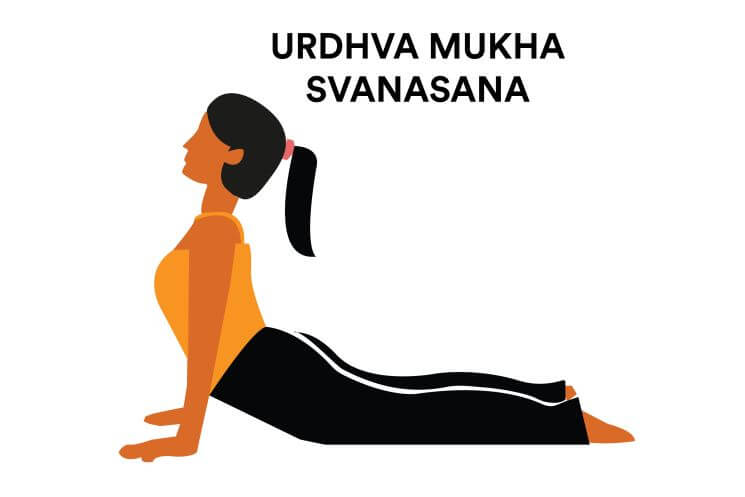 Yoga is another clever way to combat the sign of skin sagging and reverse the fine lines most effectively. Applying yoga poses to fight the skin sagging problem is the most charming and inexpensive method among them all, as they offer us flawless skin tone without any extroverted cosmetics or face packs. We are referring here the paramount poses in this regard, try them out regularly and achieve an envious skin type naturally-
Adho Mukha Svanasana, in which need to look down by creating a posture of the bridge after bending your body equally from the middle.
Bhujangasana, in which you need to lie on your abdominal and then fold both your torso & lower portion towards each other with the force of your hands.
Urdhamukha Svanasana, in which you need to raise your torso upwards with the help of your toes and hands by staring at the ceiling.
11. Aloe Vera: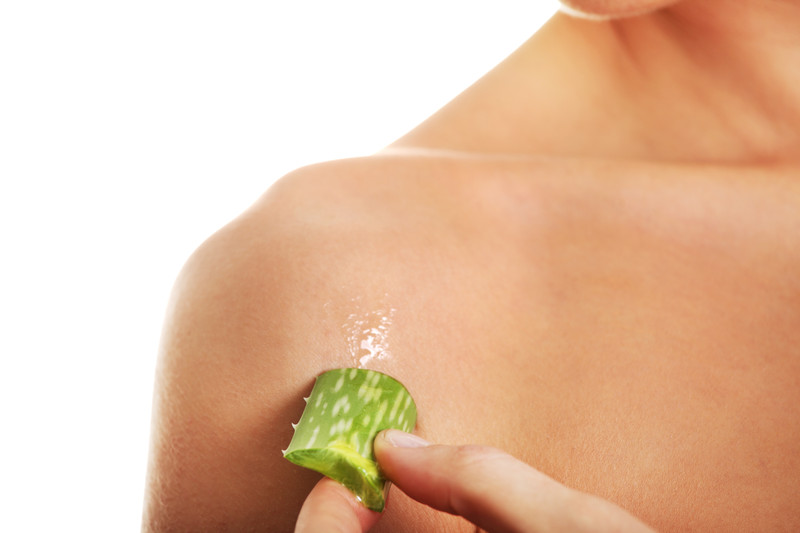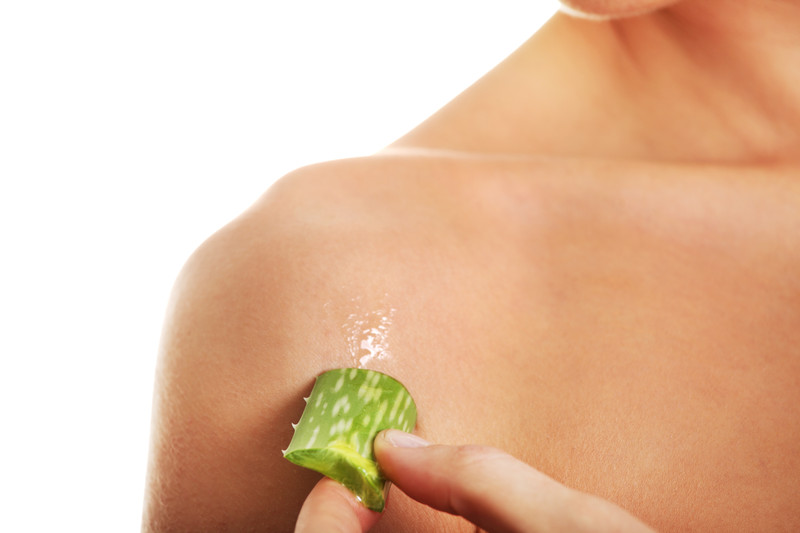 Aloe vera is loaded with skin nourishing compounds, which could benefit us in several ways and fighting the signs of wrinkles or fine lines are one of the spectacular ones among them. The malic acid found in this herb enhances the elasticity of our skin and moisturizes the cells expertly, which boost up the tightness and reduce the wrinkles noticeably. Let's check out how to use it on your skin-
Take 1 tbsp of fresh aloe vera gel into a large spoon and add ½ tsp of raw honey into it.
Merge them well with your fingertips and then apply the solution on your entire saggy spot with an upward motion.
Let it work there for 10-15 minutes or wait till dry and then rinse off with warm water.
12. Grape Seeds Oil: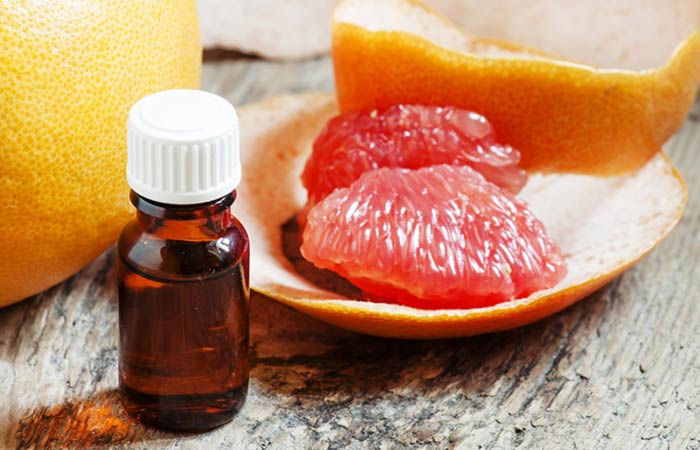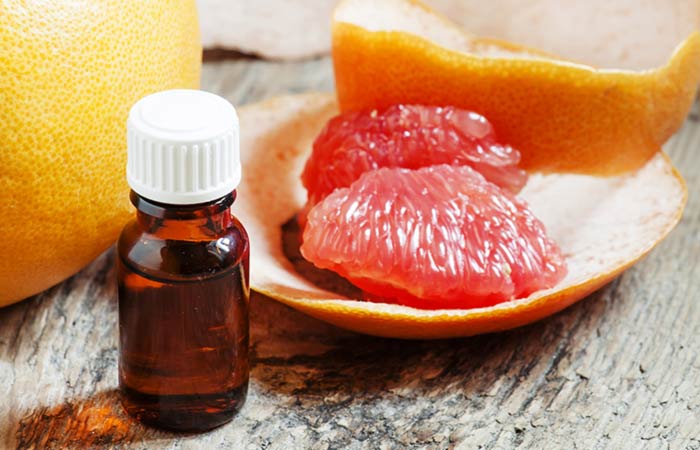 Grape seeds oil contains anti-aging agents in huge amount along with various medicinal properties which treat flaky skin cells skillfully, cure acne effectively and combat several skin impurities stupendously. Also, the astringent properties slow down the real aging process of skin cells and tighten the loose muscles remarkably. Let's see how to apply it at saggy skin type-
Take 10 drops of grapeseed oil with ½ tbsp of almond oil or any carrier oil and blend them well.
Now, apply this mixture on your skin surface and massage with an upward motion.
Let it work for overnight or more than 6-7 hours and then wash off with lukewarm water.
Grape seed oil also heals cellulite on thighs and body.
13. Vitamin E: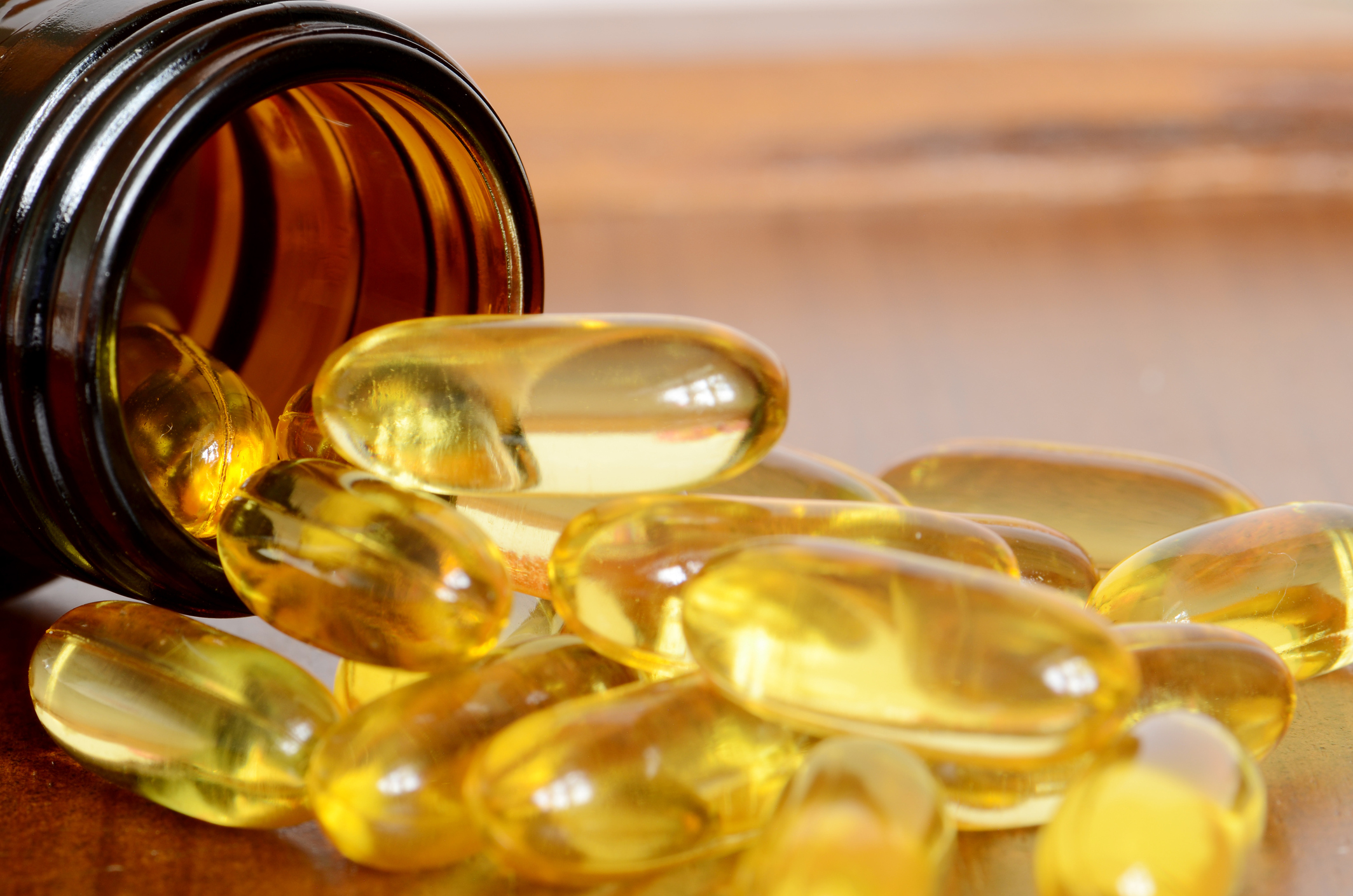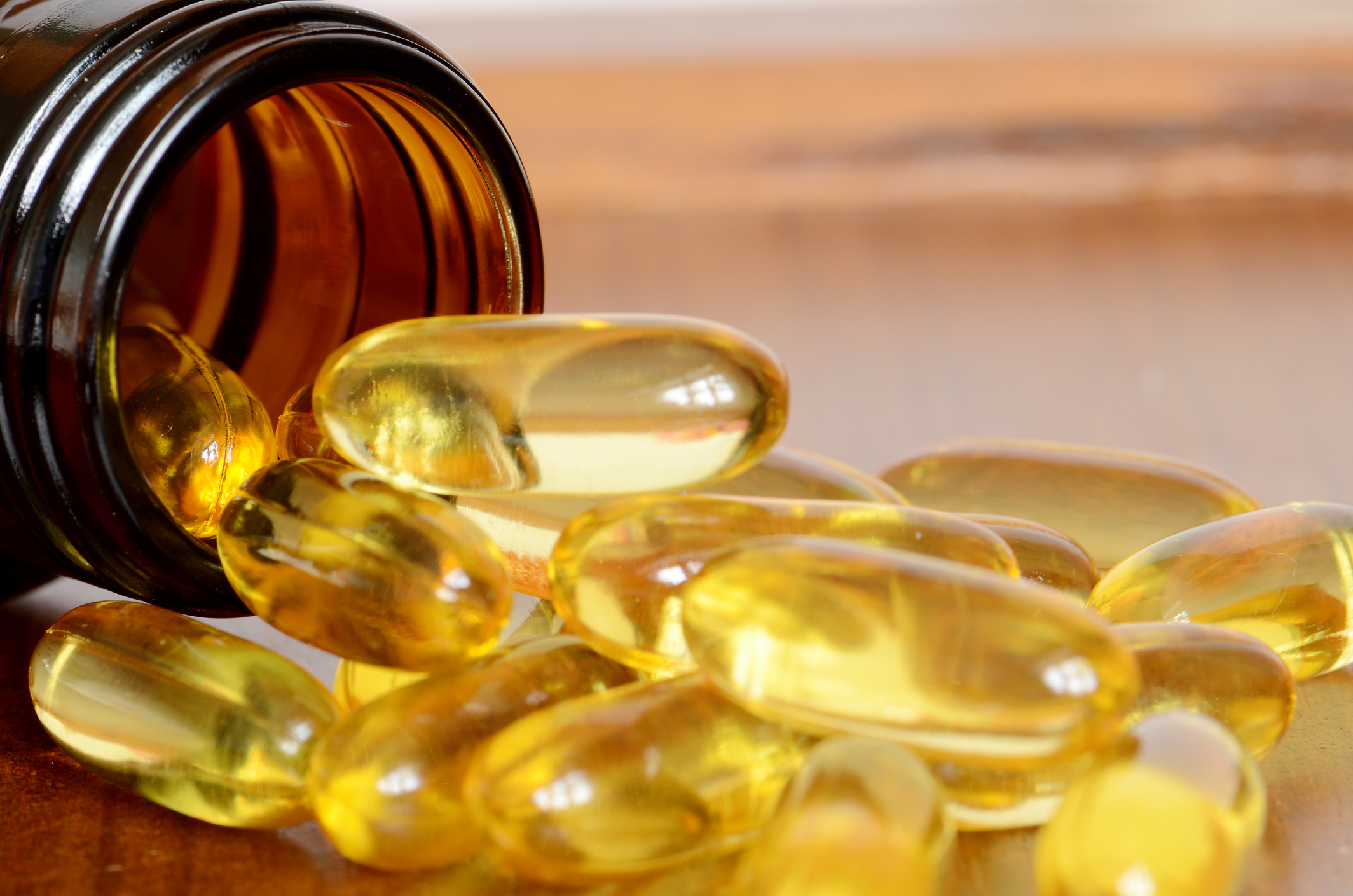 Vitamin E is a boon to reduce the fine lines and cure the saggy skin type expertly. The skin nourishing properties found in this vitamin slow down the aging process of our cells; combat the harmful radicals, initiate new cells, and renew the damaged ones. It also promotes more collagen, increases the skin elastration, and moisturizes our skin cells naturally. Let's find out how to use a vitamin E capsule in fighting skin sagging more appropriately-
At first, clear you face or the skin surface of your preferable area with water and pat dry gently.
Now, take 2 vitamin E capsules and split them from the middle with a sharp object.
Take out the inside oily texture on your palm and whisk a little with the help of your fingertips.
Now, apply the oil on your skin surface with a single layer and massage it in a circular motion for 2-3 minutes.
After that let it works for an overnight on your skin and wash off on the next day morning.
Vitamin e is also used to heal bags under eyes.
Best Foods or Diet:
Your foods could control your wrinkles and slow down the skin aging process along with providing you're a flawless skin type which you always craved! So, following a proper and healthy diet chart is essential to achieve to look young for an extended period. Here we are narrating about some skin helpful foods which aid to produce more collagen and to get rid of fine lines more effortlessly, let's check them out-
Foods rich in vitamin C, like citrus fruits, strawberries, kale, asparagus, spinach, grapefruit, etc.
Foods rich in vitamin E, like almonds, prunes, avocado spinach, palm oil, wheat germ, sweet potato, etc.
Foods with selenium, like whole grain products, Brazil nuts, shellfish, yellowfin tuna, chicken, beef liver, turkey, etc.
Foods high in antioxidant properties, like green tea, berry fruits, pecans, artichoke, kidney beans, etc.
Foods rich in omega-3 fatty acid, like salmon, sardines, flaxseeds, walnut, cod liver oil, etc.
Foods rich in minerals, like edible seeds, whole grains, mushrooms, fish, dark leafy greens, lentils, etc.
Take Home Message: 14 Ways to Delay Aging: Home Remedies for Sagging Skin