Do you often feel a sense of irritability and discomfort that makes you pull, rub and tug your ear? If you nodded your head to say yes! Alert! Ear infection might be on its way to trouble you.
Depending on the severity of the cause and how long you have been ignoring your ear's call for help, the extent of trouble may vary. So the earlier you pay attention, the lesser you suffer!
A mild ear infection may not always need the consultation of an ENT specialist. You can always go for home remedies and let your body deal with small things naturally. But be cautious about it! Your ear is one of the most sensitive parts of your body that shouldn't be experimented with.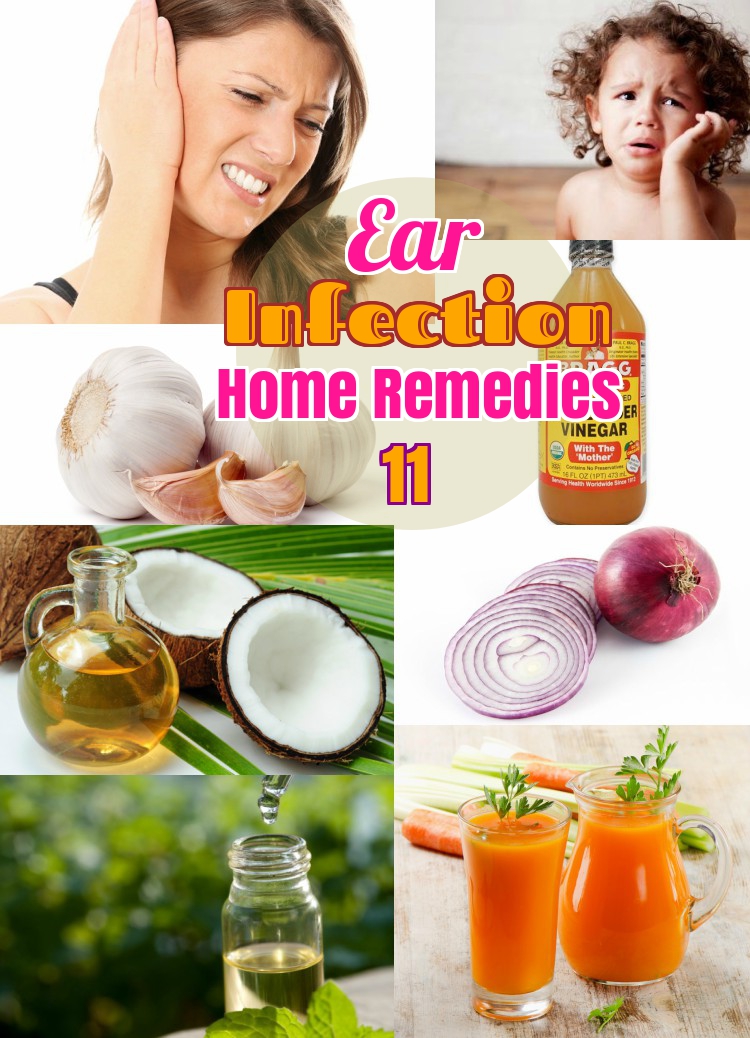 How to Get rid of ear infection
part 2 (Onion , Garlic ,Hydrogen Peroxide, Juices, Vinegar , Tea Tree Oil) & Part 3 Page with Causes and Symptoms, Homeopathic cure, baby ear infection signs, how to prevent ear infection.
Home remedies for ear infection
1.Essential oils for ear infection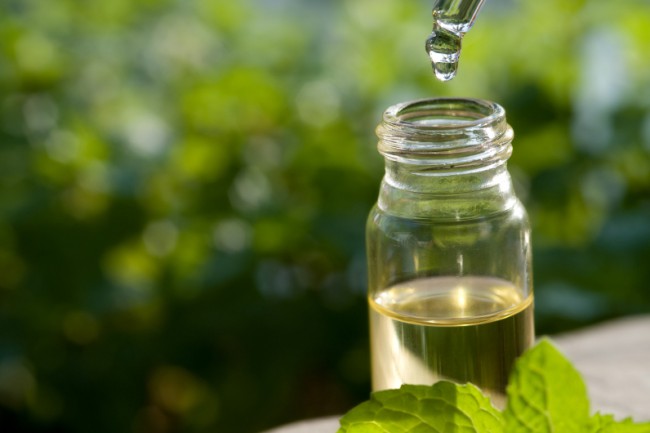 Essential oils work like magic to provide immediate relief from an ear infection. But it's worth mentioning that neither neat nor diluted oil should be directly poured into the ear. There's a proper how-to that should be strictly followed.
Also, note that the mentioned recipe is to be used only in case of mild infection that might be a result of common cold. Get your eardrum checked and go for this remedy only if things aren't serious!
Guide
Prepare your solution of essential oil by adding 6 drops of lavender oil a teaspoon of sweet almond oil or virgin olive oil.
Next, apply three drops of the solution so obtained to a cotton ball
Place this cotton ball in the external opening of your ear.
Do not squeeze out the oil directly into your ear.
Repeat it as and when required.
If you haven't got your ear checked, go for this safer alternative.
Take a soft cloth and soak it in hot water.
Ring out the excess and drop the essential oil onto this hot cloth.
Gently apply the cloth to the affected area so as to get relieved from pain or swelling instantly.
You may also use essential oils' preparation for gently massaging the affected area.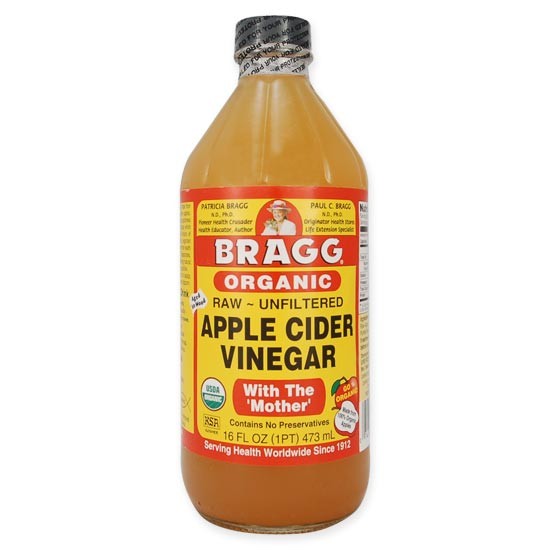 Vinegar works smartly on the ear to alter its pH so that the new microenvironment is no longer a picnic spot for the microbes! But again, be careful! Use only organic apple cider vinegar and do not go for this remedy if your ear drum is somehow broken or damaged.
How to
Take about 1-2 ml of apple cider vinegar and heat it.
With the help of a dropper or cotton plug, place a few drops of the vinegar in the painful ear. Do not forget to test the temperature of the solution on your wrist before putting it into your ear.
Cover your ear with a cotton plug and lie down with the affected ear facing up so that the vinegar can easily penetrate deep inside.
You can also use apple cider vinegar as home remedy for stuffy nose along with ear infection.
3. Coconut oil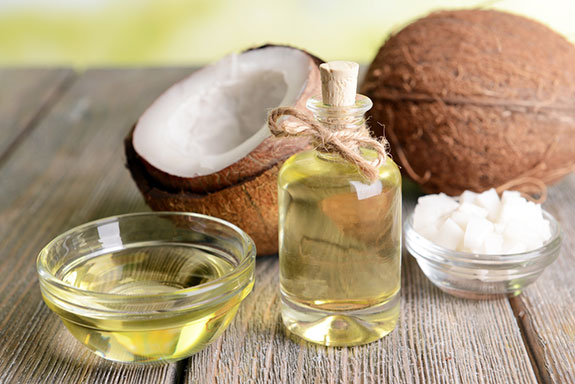 Using coconut oil is an alternative that gives a tough competition to a good number of antibiotics in terms of safety and effectiveness. And when it's about aching ear, you can blindly go with the coconut oil thing and enjoy the goodness that it offers.
Here's how
Melt the coconut oil and fill it in a bottle that has a dropper nozzle.
Lie down and pour some drops of coconut oil in the infected ear. It would be better to take assistance from someone as dropping the oil correctly in your own ear might be difficult.
Keep lying with the infected ear up for some 3-4 minutes and place a small cotton ball in your external ear to avoid the oil's exit.
Repeat the process at least twice a day to kill the culprit bacteria, viruses or any other infection causing microbe.
4. Breast milk
Breast milk is a pool of essential antibodies that have enough potential to safeguard the infant from infections. And for a problem such as an ear infection that is common to both infants and adults, breast milk is a sure shot solution.
Method
Put 3-4 drops of breast milk into the irritated ear.
Make sure that you aren't directly pouring the drops into the ear. Let the administration be through the entrance of ear canal.
Breast milk can also be used as home remedy for diaper rash.