Figs for Hair Growth:
Figs are rich in vitamin C and E nutrients thus, could promote the hair growth and benefit us for maintaining an envious type of hair condition naturally! Figs also contain several good nutrients like magnesium, zinc, calcium, etc. which could advantage the overall health of our hair spectacularly and the copper enzyme holds the hair color for an extended period. You can include figs in your daily regimen to get the goodness of figs internally, and for external use of this fruit to benefit your hair condition, let's check out the process below-
How to
Extract some figs oil from fully ripe figs and store it for the future use.
Now, add 10 drops of fig oil with you curd or henna hair pack and apply it for one hour on your head.
Then, wash the pack off with your regular shampoo and condition your hair with 5 drops of figs oil after merging it in lemon-tea made solution.
Related Recipe: Figs almond milkshake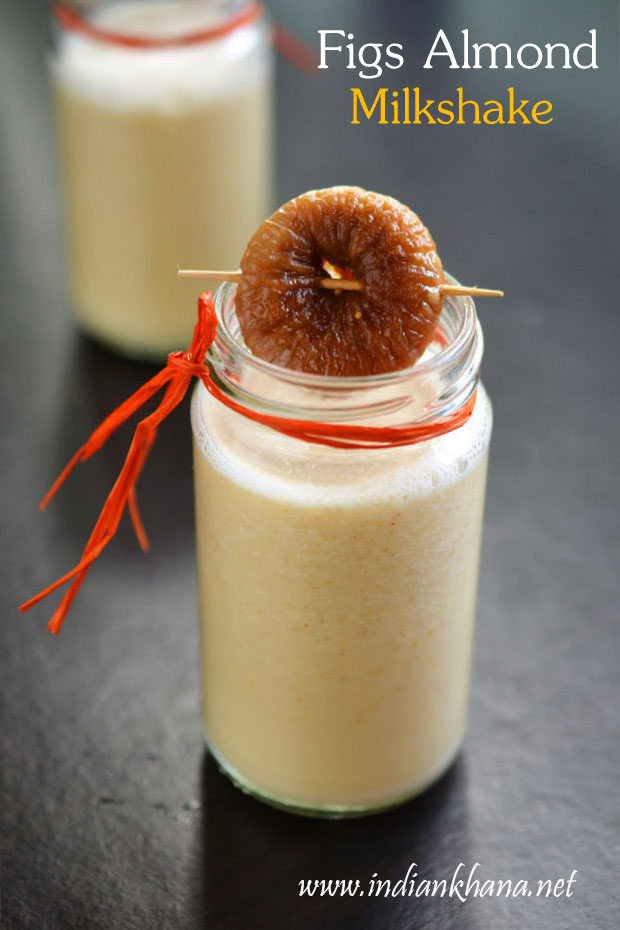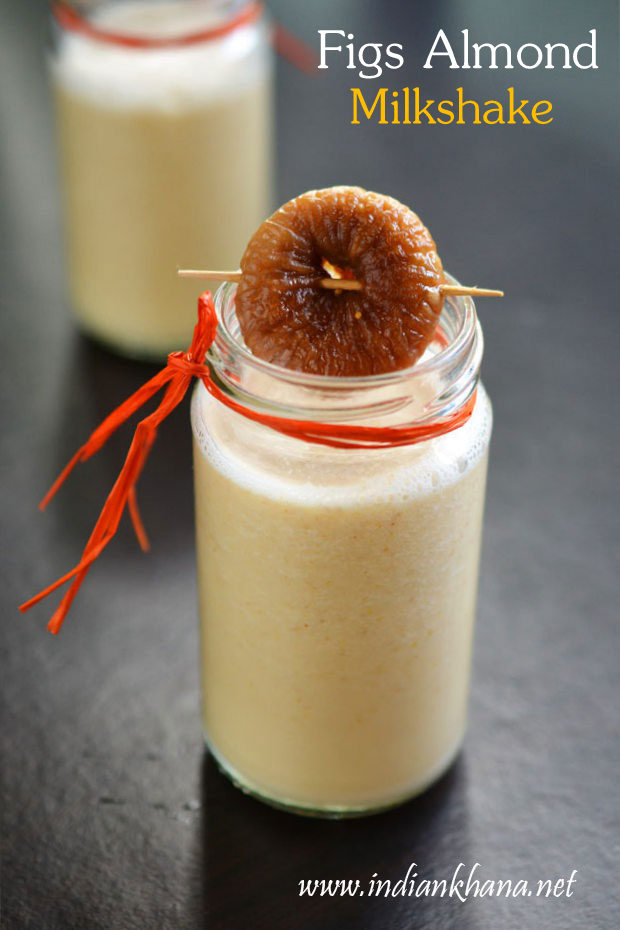 recipe at indiankhana
Figs for Anemia:
The richness of vitamin B6 in figs has made this component efficient to fight the symptoms of anemia. Anemia mostly attacks because of the vitamin deficiency, so, including figs in your daily diet could be a nice attempt to combat anemia proficiently. Let's see how to use them-
Chopped some dried figs and take them as a daily salad with a sprinkle of honey.
You can also blend them into your mixture and could take that puree with a glass of milk for achieving the same benefit in the reduction of anemia naturally.
Remember that figs must be taken in dried when you are eating them for combating the symptoms of anemia!
Related Recipe: Figs Milkshake
 Pin it for later