Orange peel is as good in nutrient value as its pulp, thus it is hugely used to benefit our health and different body parts in various ways. This ingredient is loaded with vitamin C and antioxidant properties which mostly promote our skin and blood circulation process. The other beneficial compounds like vitamin A, fiber, pectin, enzymes, etc.  along with a few mineral properties also nourish our health extraordinarily. The best part of use orange peel is that it could enhance our health in both internal and external ways. Let us guide you with some paramount usages of orange peel to promote our skin and health in different ways-
How to Make Orange Peel Ready for Use: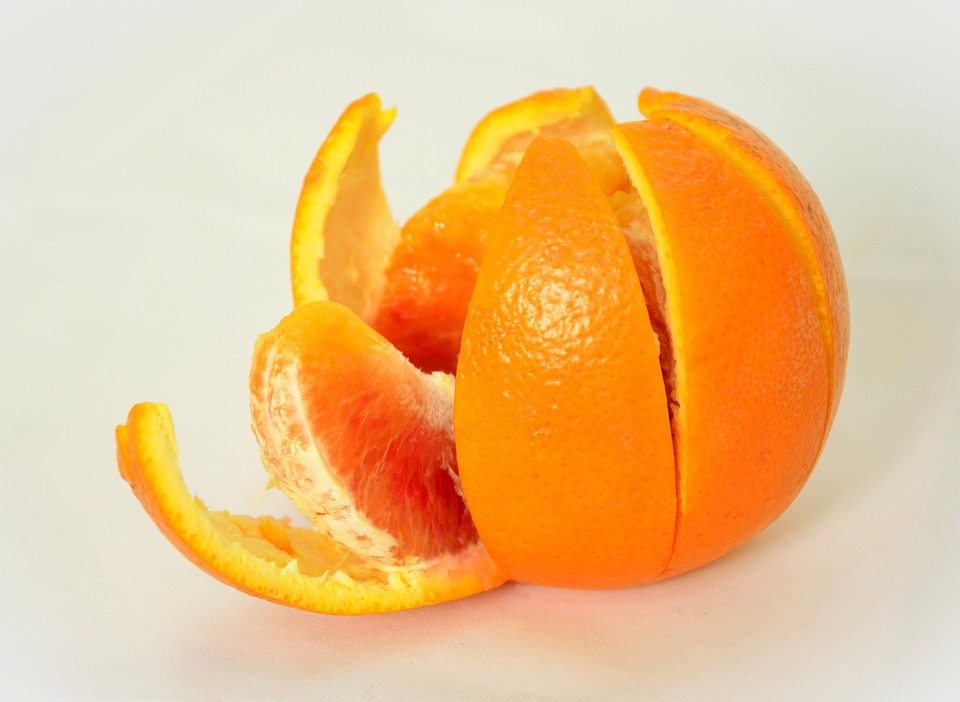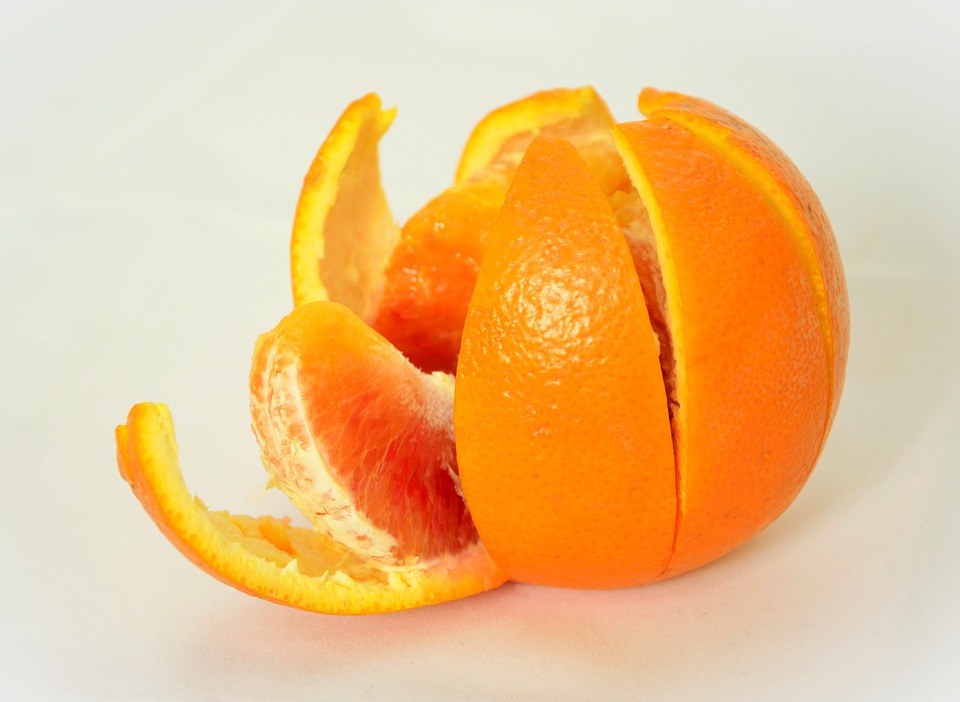 Orange peel mostly used in dust or powder condition which should be made at home(1) to keep the component natural from every possible aspect, as some ready-made market-based orange peel dust come with some chemical effects which wont work as expected. Hence, let find out how to prepare such valuable orange peel dust at home in a hassle-free manner-
Save some peel from some organic oranges that you have eaten and clear them properly by removing the white fibrous parts from inside of every segment of your stored peels.
Now, wash them thoroughly in lukewarm distilled water and make sure that you are not squeezing any peel during the washing So, always do it in a gentle way and try to take out the outer dirt of a peel but not inside extract while rinsing them!
However, after washing them properly spread them on a tray and put that tray under direct sunlight or in a place where they could get plenty of sun heat a day.
Now, wait to get dried them completely for at least 2-3 days and don't forget to cover your peels with a thin layer to protect them from the dirt, pollution or insects.
Once the peels are dried out completely, place them in your grinder and grind them finely until they form into smooth dust.
Now, all you need is just place that dust in an airtight container and store for your regular use.
How to Use Orange Peel for Skin Whitening:
The most exciting part of using orange peel in face pack is that it whitens our skin remarkably and makes the cells glow naturally. The richness of vitamin C and antioxidant properties benefits our skin cells magically and fulfills the skin impurities proficiently. It is also rich in antibacterial and antimicrobial properties which reduce the bacterial or infectious attacks from our cells and diminish the possibilities of acne effectively. Let's check out how to achieve an envious bright looking skin tone with the help of this single ingredient in 3 top beauty pack recopies-
Orange Peel with Yogurt:
Take 1 tbsp of orange peel powder and 2 tbsp of yogurt into a small bowl.
Now, add ½ tsp of sugar dust just to reduce the high acidic content of the pack.
Then, mix them up smoothly and apply on your clear face.
Once the pack seems dry or after a gap of 20 minutes, rinse it off with lukewarm water.
Orange Peel and Honey with Turmeric:
Take 1 tbsp of orange peel powder and 1 tbsp of raw honey into a tiny bowl.
Then, add ½ tsp or a pinch of turmeric dust into it and beat them well to make a thick paste of them.
Apply the pack on your face and neck areas in a thick layer and wait till dry.
After a gap of 10 minutes, wash off the pack with cold water and pat dry gently.
Orange Peel with Multani Mitti and Rosewater:
Take orange peel powder and Multani mitti both in equal amount like both ingredients in 1 tbsp quantity into a small mixing bowl.
Now, add some rosewater as it needs to soak the ingredients or to make a thick paste of them.
Then, apply the pack on your desired area with an even layer and wait for 10-15 minutes to dry it up entirely.
Once the pack it dries out completely, wash it off with normal water.
How to Use Orange Peel as Lip Scrub:
The goodness of orange peel nourishes and prettify our lips as well as our skin and health. The affluence of antioxidant properties feed or moisturize our lip cells, high minerals content hydrate lips and the vitamin richness help to achieve natural color or glow to our lips. When you prepare a lip scrub with orange peel then, it not only exfoliate your dead cells but, at the same time, shrunken the pores too! So, if you are trying to apply the best DIY lip scrub recipe to get a perfect pink pout, then try our this orange peel scrub, and beautify your lips naturally-
At first clean, your lips with normal water and pat dry gently.
Then, take 1 tsp of orange peel powder and 1 tsp of olive oil into a small bowl.
Now, mix them up finely with the help of your fingertips and apply the scrubber pack on your clear lips.
After applying it, rub the lips gently and keep the scrubbing the lips for 1 minute continuously.
After the scrubbing process, take a napkin and softly wipe out the scrubber out of your lips.
Repeat this process consistently for 7-10 days and you will be able to get rosy lips naturally!
Pin it for later