Gram Flour for Baby Bath: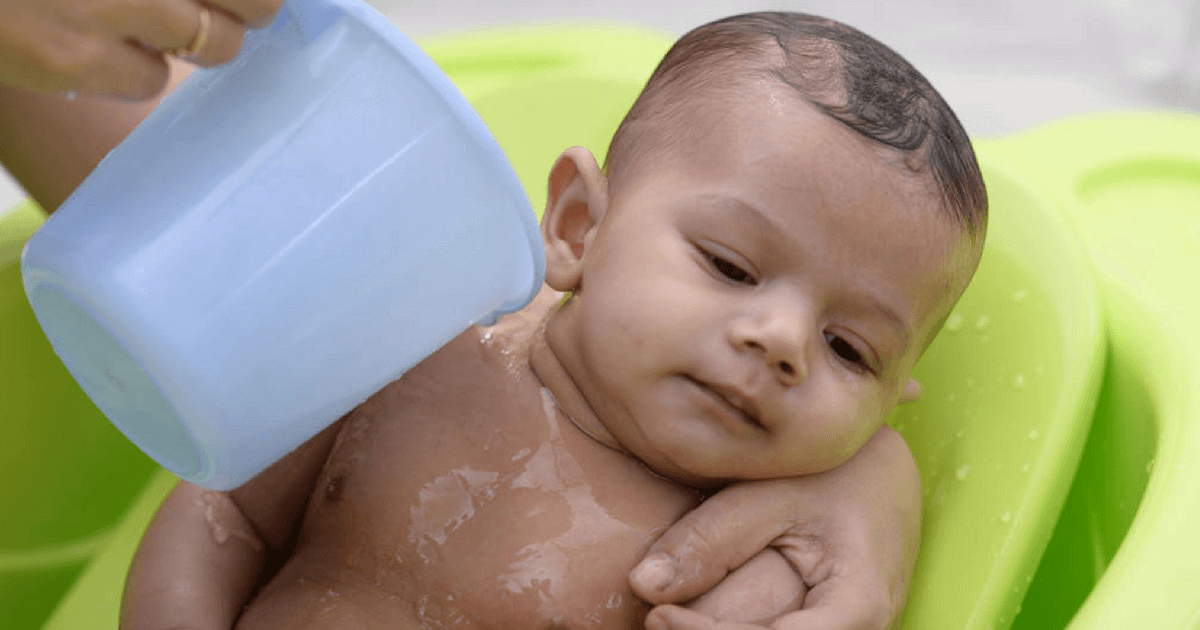 The richness of good properties in gram flour aids to make a newborn baby healthy by enhancing its development optimistically. Thus, in the ancient period, several Asian countries take it as a ritual to bath their newborns with gram flour! Let's see how to nourish your baby's skin with this simple kitchen ingredient along with some other beneficial items as its perfect companions-
Method
Take 2 tbsp of gram flour and ½ tbsp of turmeric powder in a small bowl.
Now, add a half cup of raw milk or unsweetened yogurt into it and make a smooth paste by beating them up.
At the end add a few drops of olive oil into the mixture and combine them for one final time.
Now, use the pack to massage your baby's body gently and wash it off immediately.
Don't let the pack dry on your baby's skin, as newborns carry a very delicate skin type which could not bear the harshness or acidic content of this pack for long!
After washing off the entire pack clearly, pat dry your baby with a gentle cloth and apply some light moisturizer that suits your baby's skin.
However, it is the very effective solution for babies to provide them a clear and healthy skin type yet, you must consult a doctor or child specialist first, to apply this on your baby's skin for avoiding any further mishap on a newborn's skin!
Gram Flour for Bath:
The natural exfoliating quality of gram flour drag out the dead cells from your body as well as face and supple and blemishes free skin that you have always dreamt! This simple kitchen ingredient also lends a hand to remove the entire blackhead or whitehead problem and tighten the skin by shrinking out the wide pores swiftly. Thus, beauticians eternally prefer to use chickpea flour for bath to achieve an alluring skin type naturally. Let's check out how to utilize gram flour different as a bathing component-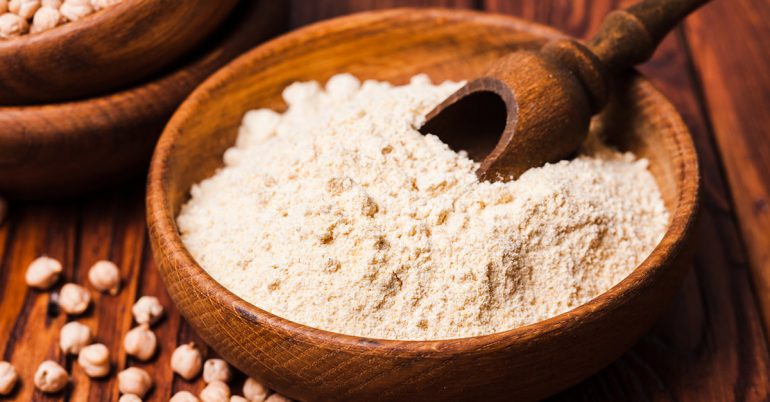 Gram Flour as Body Scrub:
Take 2-3 tbsp of gram flour and 2 tbsp of oatmeal powder in a small container.
Now, add 2 tsp of raw organic honey along with the juice of half lemon and stir them well with a spoon.
Then, wet your body a little and apply the scrub mixture on your whole body evenly.
Rub it gently, especially on the elbow, back and neck portions and wash off thoroughly with plain water.
Apply this pack twice a week and you will get rid any kind of skin impurities permanently.
Gram Flour as Body Wash:
Combine one cup of gram flour with 1 Cup of milk and make a thick paste of them.
Now, add 2 pinches of turmeric powder along with a few drops of fresh lemon juice and stir them well.
Then, use this pack on your damp body and scrub softly as a body wash.
After a few seconds, wash the pack off completely by taking a shower and you will get a silky smooth skin type soon!
Gram Flour as Body Soap:
Take rice and lentil both in ½ cup quantity in a blender and grind them smoothly.
Now, take out the mixture in an airtight container and add ½ cup of gram flour into it.
Then, stir them finely with the help of a spoon and set the lid tightly.
Now, apply this pack on you wet body whenever you want and use as your regular soap.
As rice flour and gram flour both have those properties which could provide you excessive dryness thus, always apply some moisturizing cream immediately apply this pack as a bathing soap!