Turmeric for Burns:                        
The antibiotic properties of turmeric work as a great component to cure burn wounds, while the anti-inflammatory compounds heal the soreness instantly and the antiseptic content of this product slowly heal the burning spot rapidly. Thus, turmeric is considered as one of the best Ayurvedic medicines till now! Let's check out how to use this ingredient to treat burn wounds-
Stir 1 tbsp aloe vera gel with 1 tsp turmeric powder and combine them well.
After getting a smooth paste of them, apply it on your burn spot with a thick coat and let it work for several minutes.
Once the pack is dried out completely, take off gently with a soaked cotton ball, and keep applying the solution several times a day.
Turmeric Home Remedies for Skin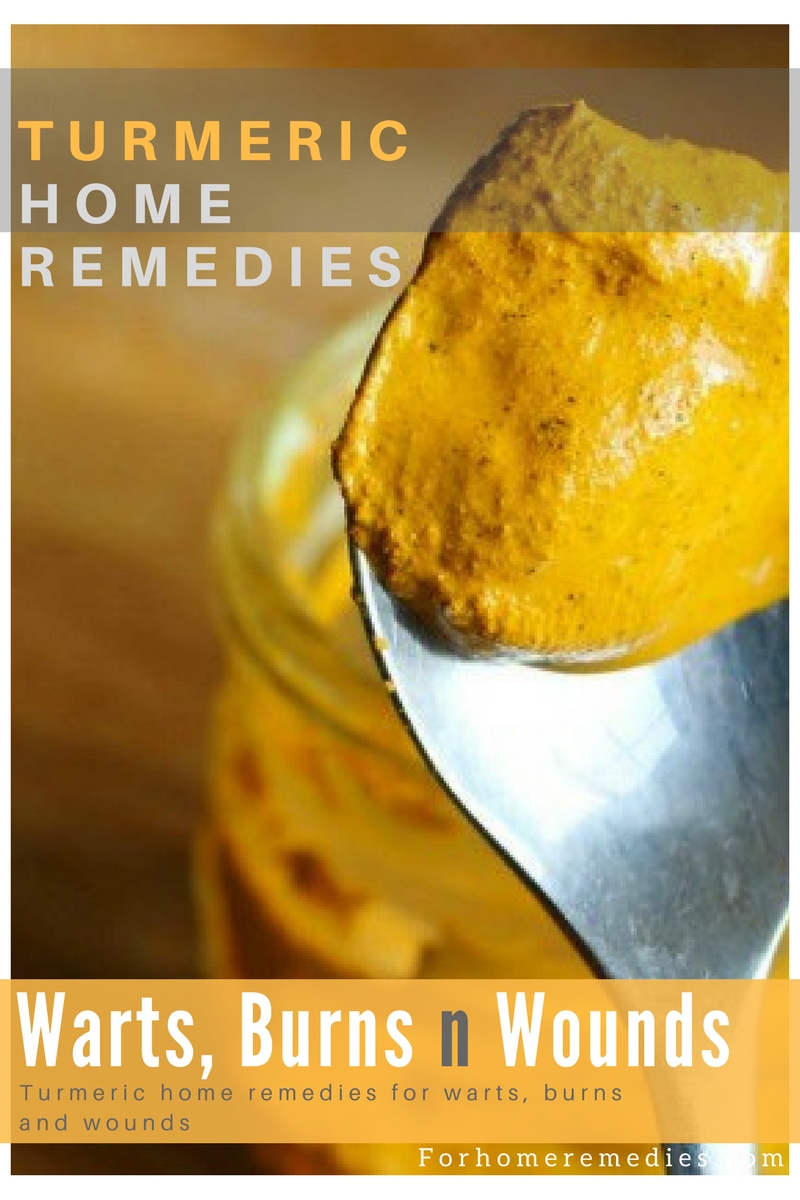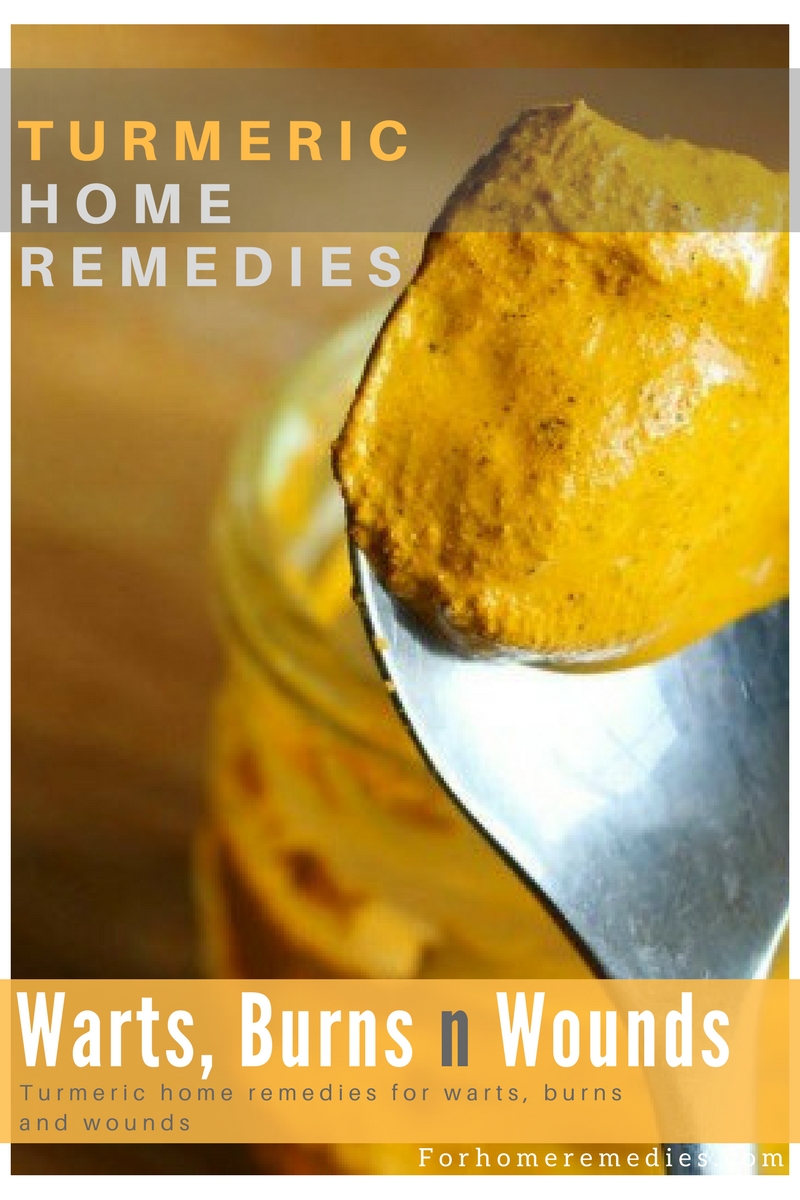 Turmeric for Open Wounds:
The richness of healing properties in turmeric along with antiseptic compounds and anti-inflammatory enzymes help us magnificently to heal any kind of open cuts or wounds in a painless method. It also reduces the probability of infection and prevents blood from dripping excessively. Let see how to use this thing to heal open cuts or wounds-
Take 1-2 tsp of ground turmeric on your palm and add required water to
Make a thick paste of them and apply that paste on your open cut or wounded area.
Now, very softly wash that area by rubbing that paste and wash off with normal water.
After clearing your wounds this way for several times a day, you will get a quick healing effect there within 4-5 days.
Turmeric for Warts:
Warts, a disgusting skin problem could bother you any time on your elbow, fingers or knee areas and it is hard to get rid of this skin disorder easily once you get incorporated with it! Turmeric is that one medicating component that not only cures warts but prevents it from coming back again! The antiseptic and healing properties of this Indian spice could work as a curer of warts which eliminate all the unwanted marks as well as the entire appearance of warts! Let's see how to apply this on warts-
At first stir 1 tsp of turmeric powder with adequate water to prepare a thick paste of them.
Now, apply this paste over your warts and let it dry there for 30 minutes.
After that duration, rub a slice of freshly cut lemon on that area and wash it off gently.