We often focus on those foods which benefit our health or looks and overlook those which could aid for a better brain function. But, new age scientists insist on focusing on brain-boosting foods rather than other categories, as they matter hugely to our overall health!
You may notice several times that a small amount of stress in our brain how could ruin the entire health of our whole body. Though a few market-based medicines could provide temporary relief, but are they safe and effective to the real reason for your brain disorder? No, they are not!
Thus, it is essential to follow a perfect food chart, which could benefit you naturally in this endeavor to run all the brain dysfunctional tissues appropriately. Here we are referring to some foods, which could stimulate your brain and drive it towards a healthy and well-developed form instinctively. Check them out-


Best Foods for Healthy Brain:
Before referring to those beneficial foods, you should know that neither only one item nor the entire item could help you flawlessly in this attempt. If you want to obtain a faultless brain function then, making a proper eating order is necessary, which must include a perfect balance of all needed nutrients with precise amount! Let's check out some of the topmost suggestion in the endeavor now-
Bone broth is the best food for proper brain function which also promotes our immune system and joint health professionally. Bone broth is one of the ancient medicated food preparation, which contains collagen and amino acid along with other effective nutrients. The most exciting part of this food is that you can make it at your home in exchange of just a few pennies! The beef bone broth is the most effective one among them all and tries to take at least one bowl of broth a daily for the average effect.
Celery is a green vegetable that works magnificently in this attempt of boosting brain function normally. The richness of antioxidants and polysaccharides elements forces this veggie to act as a perfect anti-inflammatory product for inflammation, pain, and bowel syndromes. The nutrient-dense quality has made this one the most effective food for brain health. Take the stalk, leaves, and seeds in your daily salads for the paramount result.
Extra virgin olive oil is one more item to include in your daily food to get a better brain function. The richness of polyphenols antioxidant properties give your memory a boost and work for the finest learning capability of your brain. The combating ability against ADDL properties of this advantageous oil work for a toxic-free brain system that reduces the possibilities of Alzheimer's disease entirely. Use as much extra virgin olive oil as you can in your daily food, especially in salad dressing, tossing, etc. in raw form.
Berries are another brilliant item to include in your food chart for better brain quality. Berries, particularly dark berries are rich in vitamin C, vitamin K, and affluence of fiber, along with a higher amount of Gallic acid which defends our brain from degeneration and extra stress. Try to take berries once a day through some healthy smoothies and you will be revitalized soon through every single tissue of your brain!
Beets or most of the root vegetables are the most nutrient plants that help us remarkably in the way of achieving a perfect brain function. In childhood, we often avoid or skip this red-colored root vegetable but now, we must ashamed of that activity, especially after observing the brilliant effectiveness of this vegetable on brain performance! It reduces the toxic properties of your blood and provides a boost to the blood flow to your brain, thus aid for a better performance of your brain tissues. Take beetroots as a brain food daily in your salad or prepared vegetable and revive your brain naturally.
Avocado is a highly effective fruit in this endeavor to cater a natural stimulation to our brain tissues, because of the affluence of vitamin B & C in this pulpy fruit. The fewest sugar content and fullest protein content have made this rich fruit the best choice for a healthy life, as well as a well-functioned brain condition. You can eat this super unique powerhouse fruit in healthy smoothies or in your daily salad.
Dark chocolate is a scrumptious yet valuable item here to use for a better condition of your brain function. Chocolate is the natural source of flavonols, antioxidant and anti-inflammatory properties, which could help us magically to increase the blood flow to our brain. You can make chocolate cookies or chocolate smoothies or chocolate brownies, or simply some pieces of dark chocolate, but only make sure that the product uses at least 70% of dark cocoa to make the item!
Turmeric is one more mentionable product here, which works professionally as a beneficial item for a healthy brain condition. Though we use turmeric as a spice in our cooking preparation, yet its young and tender form is also very effective for several health issues. The richness of healing properties of this item reduces any kind of inflammation, improves the oxygen intake of your brain and boosts the antioxidant level normally. To get the beneficial extract of this item more vigorously, take it through tea or in raw young form, instead of mixing it in cooking dishes.
Walnut, broccoli, salmon, egg yolk, nuts, seeds, whole grains, beans, pomegranate, fresh tea, caffeine, etc. are some other foods you could happily incorporate into your daily diet to revitalize your brain and run it with the paramount functions.
Foods to Avoid for Healthy Brain:
These above-mentioned foods could benefit your brain function, only when you cut out some bad foods from your food menu, as the good effect won't work properly until the harmfulness is still there! Thus, quickly check out these topmost bad foods for your brain health and cut them out as soon as possible.
Commercial bakery items are one bad thing to include in your daily food for a better functional order of your brain. These types of products like muffins, brownies, etc. contain a high amount of high fructose corn syrup, waist-widening soybean oil, along trans fats, which have the ability to decrease the brainpower manually.
Market-based citrus juice is one tastier item you should avoid for the goodness of your own brain! The studies have proven that these types of citrus juices like lemon, lime, tangerine, or sun drop, Seven-up, sprite, etc. contain a huge amount of BVO that uses to create the bubbly texture, and this element is categorically harmful to the brain tissue and memory.
Diet soda is as much harmful as citrus juices. It has been observed that any kind of diet soda uses artificial sweetener to make it low-fat or sugarless technically. But those artificial sweeteners are more harmful than sugar due to their negative effect on your brain functions!
Tuna is a tasty and favorable fish as we all know, but it is very disappointing that this yummy item is considered as one of the worst foods for brain functioning. The high mercury content of this fish can cause cognitive decline, thus it is better to shun this item as much as possible from the daily
Soy sauce is another dangerous item for brain health because of the high salt content, as studies have found that sodium-packed products like soy sauce could cause low blood circulation in your brain that gives you mild dehydration and electrolyte imbalance.
Cured meat is one more item you should shun from your daily list because of the richness of protein content. Meat like bacon, capicola, prosciutto, pastrami, etc. contains a huge amount of nitrogen through protein and excessive salt, which directly affect your brain function in a native way.
Frozen foods are highly risky for your brain balance because of the richness of fatty content. The high amount of saturated fat of such foods makes your brain less sharp consistently and drives you towards brain fatigue.
Uncooked frozen item is the same kind of dangerous foodstuffs with harmful preservatives. This type of food not only makes you fatty after a few intakes but, causes some serious brain drain too!
Instant food is another avoidable thing for you if you want a properly working brain function. Those store-bought foods may resemble alluring but they can weaken your cognitive abilities and sometimes cause brain shrinkage after a few consistent doses!
Readymade fast foods are must preventable item from your eating list because they are rich in a high amount of sugar-rich diet, high-sodium content, and saturated fatty acid, which not only diminishes the cognitive abilities of your brain but, hampers your verbal abilities too!
So shun all of these harmful items from your eating list, as soon as possible for a better and bright future of your brain function.
Foods That Are Good for Memory: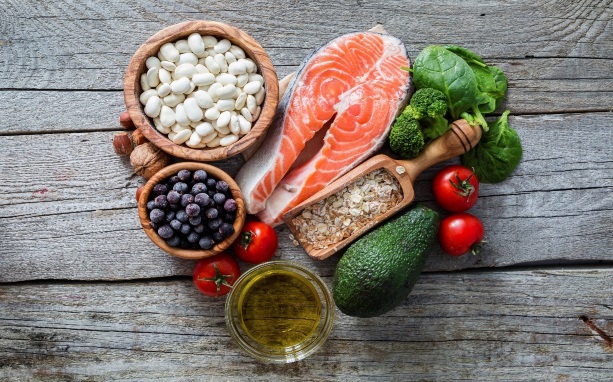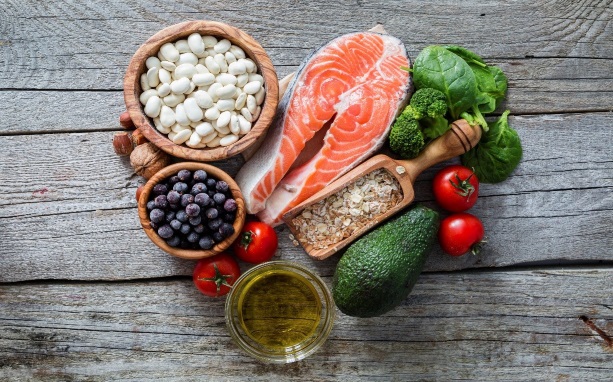 Memory plays an imperative role in our brain function, thus food that is skilled to increase memory power are the finest ones to include in your daily food chart! Remember that, as much you incorporate such food in your eating list as you stay away from the scary disease of Alzheimer's. Here we are referring to some food that is professionally expert to give your memory a boost and benefit your brain in every possible way.
Coconut oil, Salmon or other fish, dark green veggies, sunflower seeds, peanut butter, olive oil, leafy green vegetable, red wine, strawberry, oats, etc. are some of those items which are rich in several valuable nutrients which are highly favorable to escalate the brainpower and wider your memory power.
Best Foods for Toddlers' Brain Development:
Nutrition-rich foods that help to develop our brainpower are essential at the primary stage or growing stage of a human being, thus it would be favorable for your kids or toddlers if you can provide them an adequate amount of needed nourishments. Such as fiber, protein, vitamins, minerals, omega-3 fatty acids, etc. which aid to flow the precise amount of blood to our brain, let grow the brain perfectly, allow the flawless development of the memory, and regulate the nervous system precisely.
Peanut butter, whole grain, banana, oatmeal, berries, colorful vegetables, beans, milk, yogurt, lean beef, fresh fish, etc. are those kinds of items that could help you tremendously in this attempt.
Remember that, it is always difficult to make your toddlers eat these types of less-tasty and nutrient-rich foods easily! Thus, give some twists in your dishes, which are specifically skilled in the developing quality of young brain functions. Like, make the smoothies of berries, prepare a peanut butter sandwich with some other nutritious fruits, or make a parfait with yogurt, etc.
Are Eggs Good for the Brain?
Eggs, especially the yolk portion are extremely beneficial for brain development and brain functions. The richness of Choline and vitamin B have made egg such a magical product to nourish the brain tissues. When you eat an egg, the inside content of this high protein element prepare some acetylcholine in your body that produces neurotransmitter to your brain and help for maintain a sharp memory function. Hence, it is obvious that eggs are good for brain development and nourishment, but don't take an overdose of it; otherwise, the high protein quality could harm your health more than befits you!