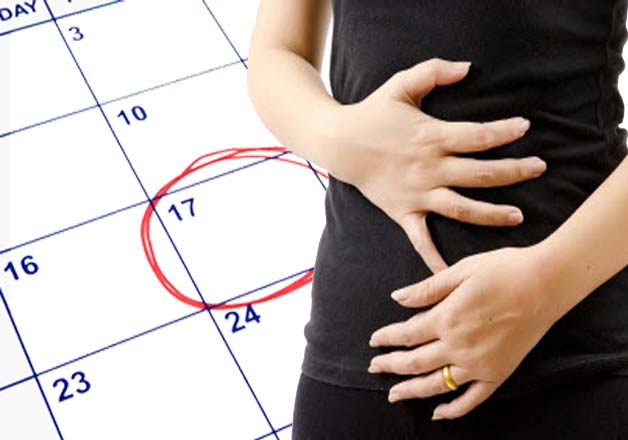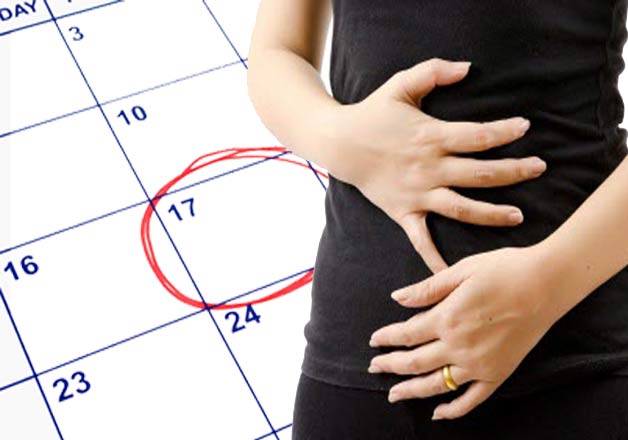 Irregular periods are one curse for any woman, as it not only brings infrequency in their menstrual cycle but, also stimulates many other serious diseases along with infertility.
Generally, a lady should have 11 to 13 periods sessions throughout the whole year and one cycle should not be detached from 21 to 35 days. But a lady, who is suffering from Oligomenorrhea or irregular periods doesn't have more than 6 to 7 periods ranges in all through the year!
However, this irregularity could occur for several reasons, but one must get rid of this period indiscretion as soon as possible before it starts giving other bad ovarian syndromes.
Here we will narrate you how you can get rid of this period difficulty with the help of some effective home remedies and simple household products. Let's check them out along with their proper application procedures-
Best Home Remedies for Irregular Periods:
1. Acupressure Points: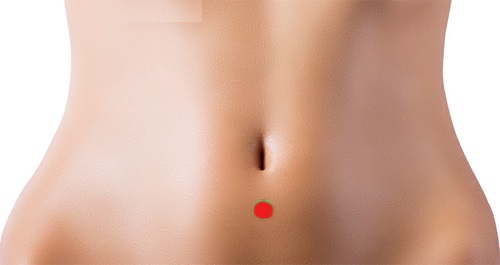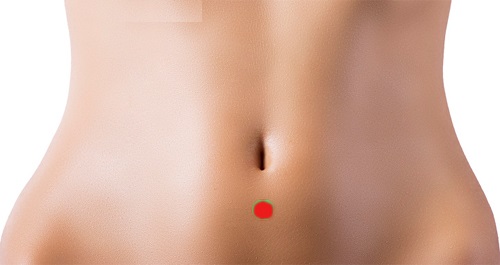 Pressing acupressure points could treat your irregular menstrual problem optimistically. This ancient Chinese medicating process could instigate the vital points of our body that will force the menstrual cycle to run properly with the exact fluid flow.
It has been seen that if you can press these significant points not only normalize the menstrual cycle but provide relief from any kind of cramps or period discomfort as well! All you need to do is that find out the exact pressure points, press it down firmly for a certain period, and release it normally again. Let's find out some paramount acupressure point, which is affecting for regularizing unbalanced periods-
Sea of energy that is located exactly 2 fingers width below the belly button
Mansion cottage that is located in the pelvic area, exactly in the middle of the crease
Returning points that is located exactly 1-inch width away from your abdomen on both sides
And sacral point that is found on the sacrum or on the base of your spinal bone
2. Aloe Vera: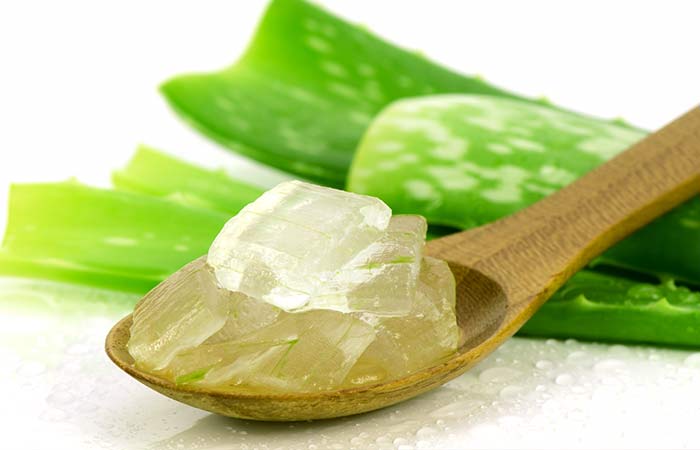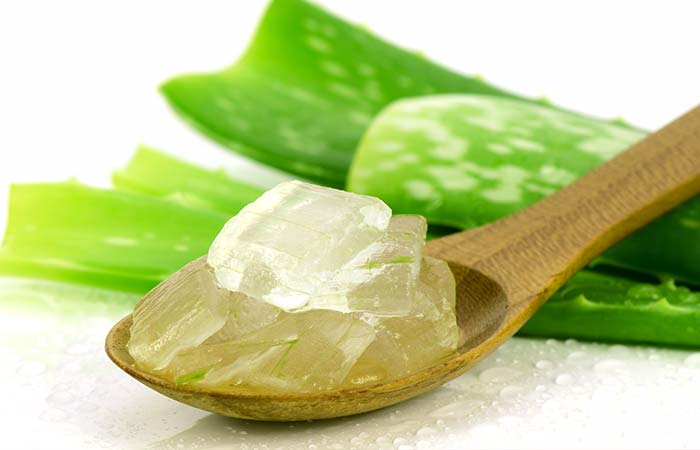 Aloe vera is a boon herb that is loaded with innumerable medicinal compounds. The richness of those beneficial properties normalizes and balance the hormone levels in our body, which aid to regulate the menstrual cycle adequately. Let's find out how to use this superbly active herb in irregular periods-
Freshly harvest an aloe vera stalk first and then, extract the entire gel texture from that leaf.
Now, take it in a small bowl and add 1 tsp of organic honey into that gel.
Combine them well and take the mixture directly.
Take this solution regularly for 2 weeks uninterruptedly and you will start noticing some amazing in your menstrual symptoms!
3. Ginger Tea: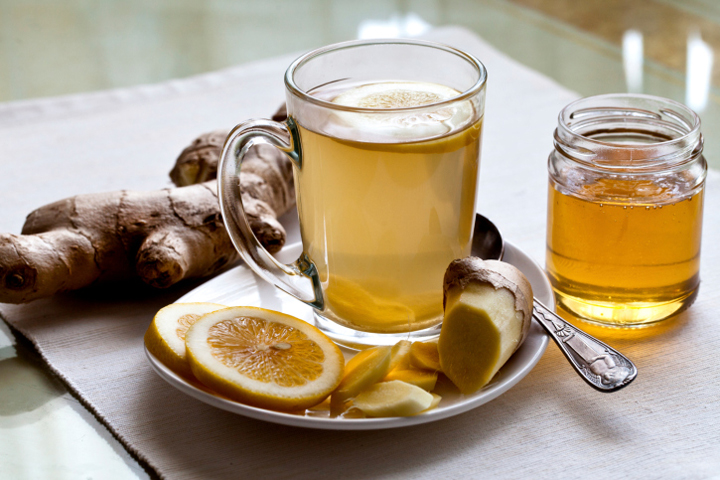 Ginger is a spectacularly effective method to regularize interrupted periods. This highly effective root spice contains a property named gingerols that are loaded with anti-inflammatory compounds.
These properties not only normalize the menstrual cycle in a woman but also prevent any delay in your menstruation and diminish the cramps of period effectively. Let' check out how to use this thing properly in this matter-
Boil 1 cup of water and add 1 tsp of grated ginger into it.
Then, turn the heat off and let the ginger steep there for 10 minutes.
After that, strain the solution and 1 tsp of raw honey into it.
Now, drink this tea as a regular tea and try to take it 2-3 times a day after taking main meals to get the best outcome of this remedy.
4. Yoga: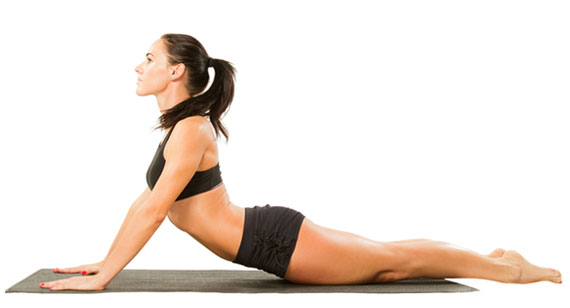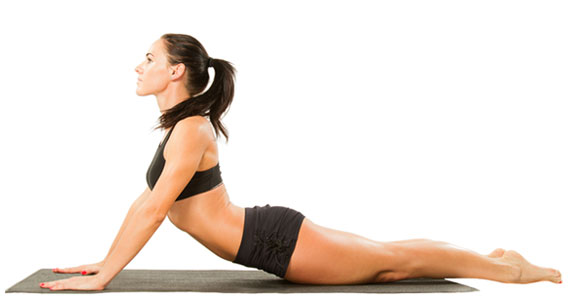 Yoga is a wonderful process to treat and cure your period irregularity effortlessly. This primordial process of workout could boost the menstruation of our body, normalize the blood flow, promote the functionality of abdominal organs, and reduce the irritation of periods naturally. Let's check out what are the top 3 yoga poses to normalize the irregular periods easily-
Bhujangasana, in which you need to pull your torso with the strength of your lower abdominal, hands and legs.
Dhanurasana, in which you need to lie on your abdominal and should make a posture of a bow by holding your ankles firmly through your palms.
Vajrasana, in which you need to sit on your legs by folding it backward from the knees.
5. Cinnamon: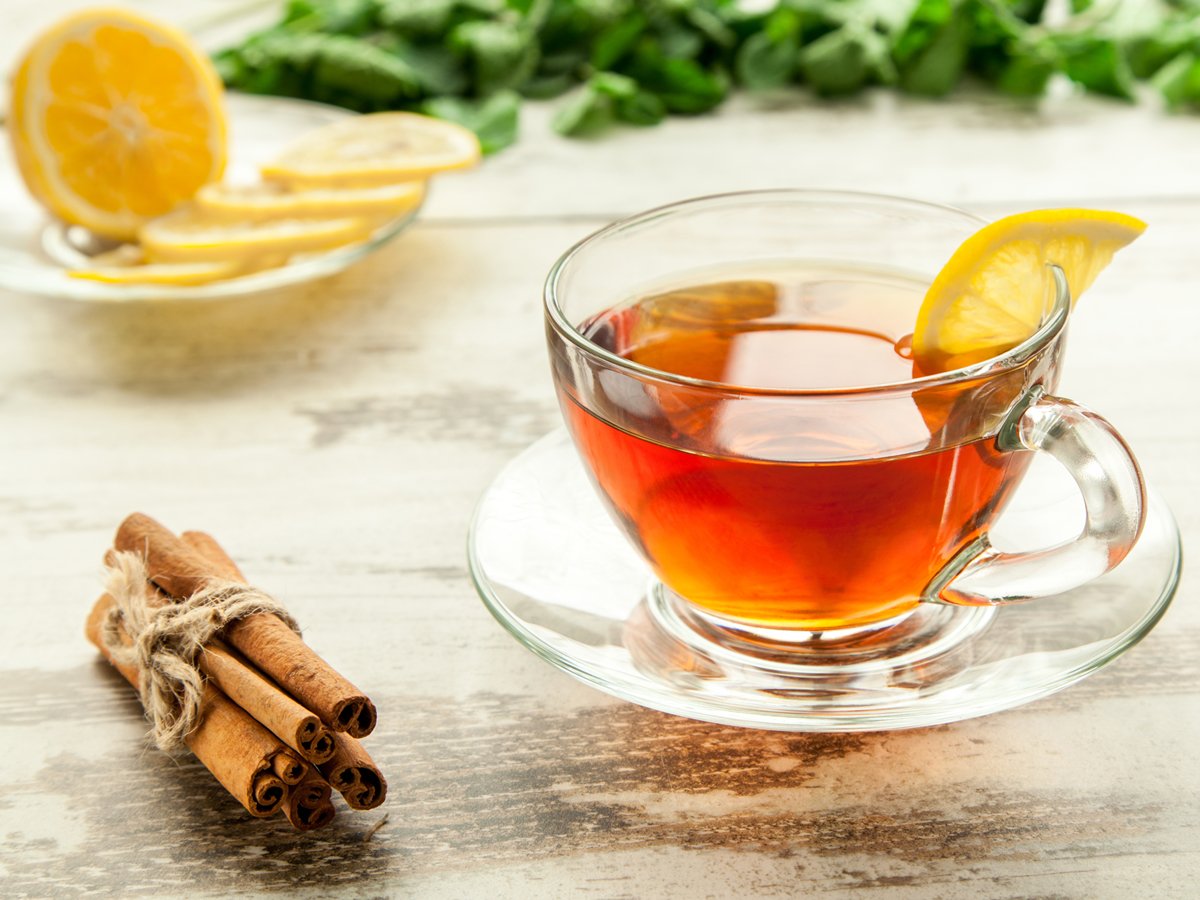 Cinnamon is another magical home ingredient to use against the irregularity of periods. The hydroxy chalcone compound found in cinnamon standardizes the insulin level in women body and cure progesterone deficiency, which mostly initiates the period irregularity in the menstrual cycle. It also provides a warm effect on the abdominal organs and reduces the period cramps effectively. Let's see how to use this ingredient in this attempt-
Add 1 tsp of cinnamon powder into a cup and add some boiling water to it.
Let them steep for 8-10 minutes this way and then, add 1/s of organic honey into that solution.
Stir the whole thing once with a spoon and take it with small sips.
You can replace the water with 1 glass of low-fat milk if you want. Just make sure that you are taking the solution on a regular basis to get the best effects.
6. Essential Oils: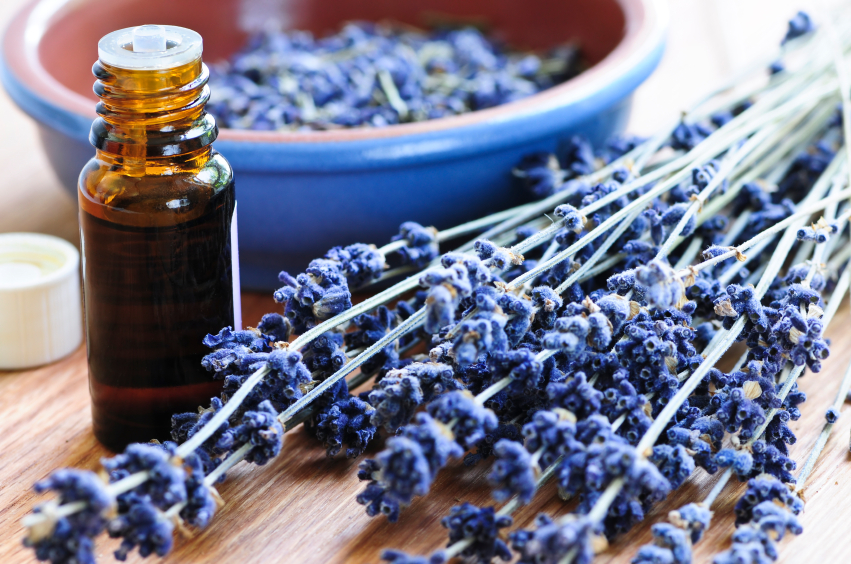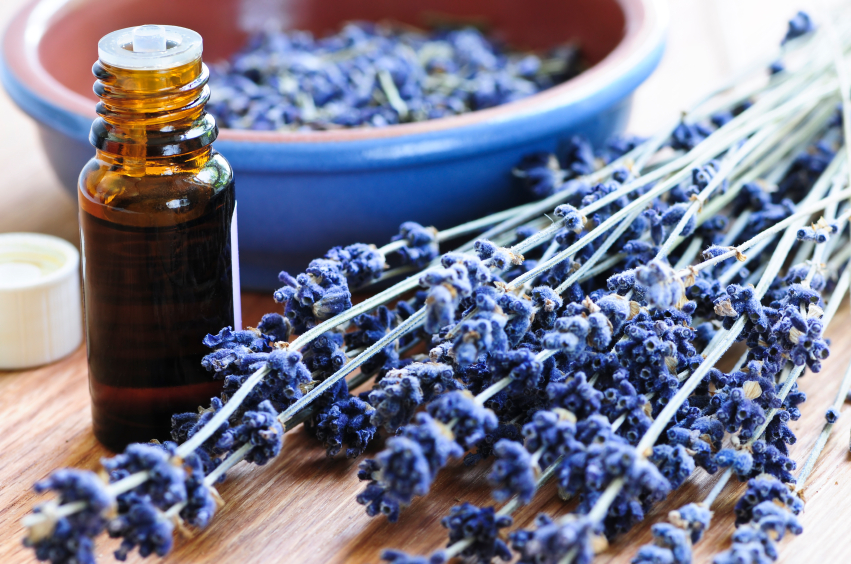 Essential oils are one more recommendable method here that is highly effective to ease the hormone balance as well as periods regularity. The richness of anti-inflammatory properties in these oils along with the other therapeutic compounds promote the estrogen production in a woman's body and regularize the menstrual cycle proficiently along with diminishing the cramps or PMS during this delicate period. Clary sage oil, lavender oil, chamomile oil, rosemary oil, peppermint oil, fennel oil, grapefruit oil, etc. are some highly effective essential oils for normalizing irregular periods. Let's check out how to use them properly-
Take 5 drops of lavender oil, 3 drops of clary sage oil, 3 drops of rose oil, and 2 drops of peppermint oil into a small mixing bowl.
Now, add 2-3 tbsp of jojoba oil or any preferable carrier oil into it.
Blend all the oils finely and then, rub it on your abdomen with mild hands.
After that let it work on there for several hours and keep repeating this process regularly for more that 1 month. You will surely get a noticeable result on your period irregularity!
7. Fennel Seeds: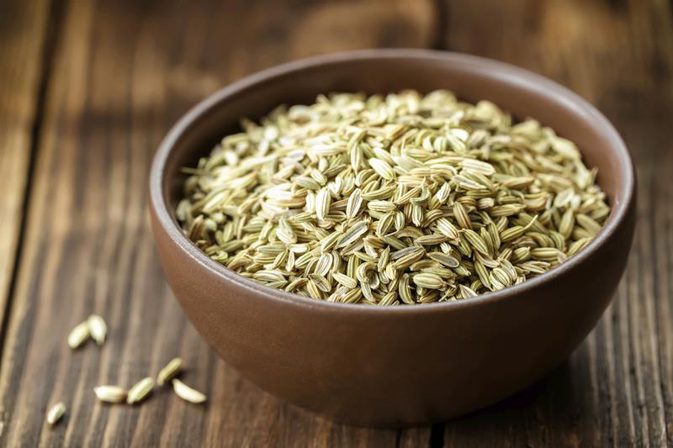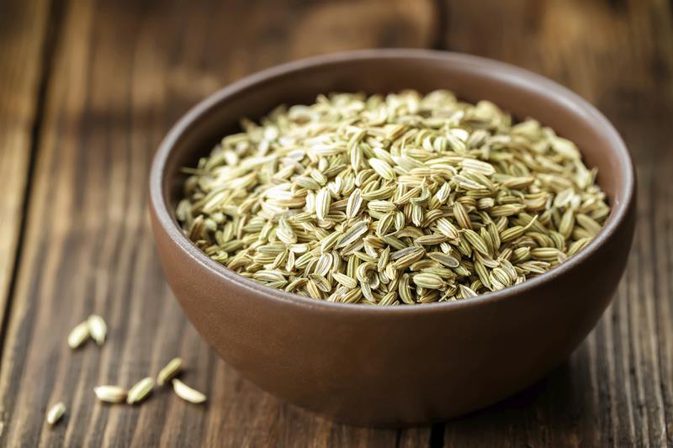 Fennel seeds are one more highly beneficial ingredient to use against the indiscretion in periods. The super beneficial emmenagogue and antispasmodic properties found in these seeds benefit the menstrual flow, regularize the cycle and reduce the cramp of the period. The medicinal extract of these seeds also balance the hormone levels in women body proficiently. Let's check how to use this product in period problem-
Take 2 glass of filtered water and soak 2 tbsp of Fennel seeds into it.
Then, let it steep there for overnight, and the next day strains the water from the seeds properly.
Now, drink this solution on an empty stomach and a regular consumption of this solution will bring you a perfectly normal menstrual cycle within a month!
8. Fenugreek: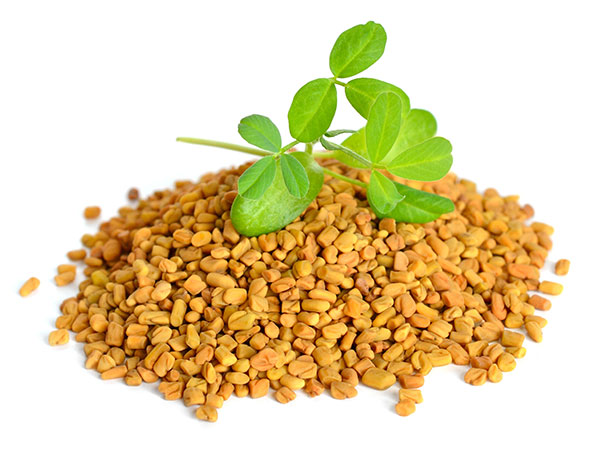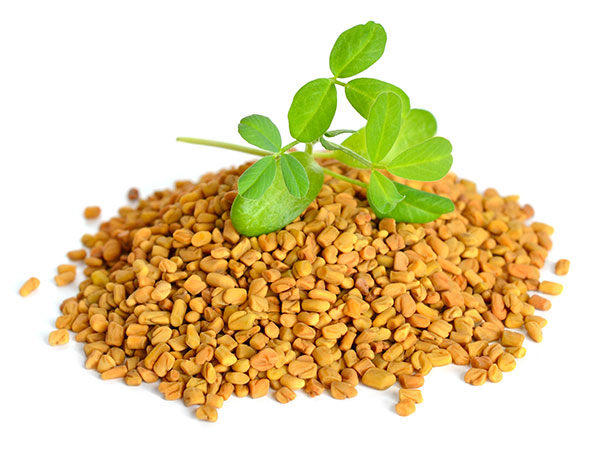 Fenugreek is another superbly effective home remedy for the irregular period. This simple kitchen ingredient contains some stupendous beneficial effects on the menstrual cycle and another ovarian syndrome. These properties balance the hormones level in a female body and boost the periodical cycle to run it normally. Let's find out how to treat and regularize the period normally with this simple ingredient-
Take diluted water into a large glass and place 2 tbsp of fenugreek seeds into it.
Let them soak there for 8 hours or overnight this way and then strain properly after that certain duration.
Now, drink it directly in the morning and people, who can't stand the smell of fenugreek, could add 1 tbsp of organic honey into this solution if you want.
9. Pomegranate: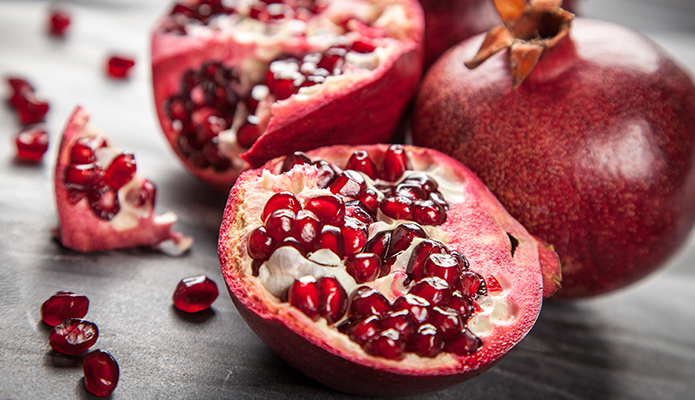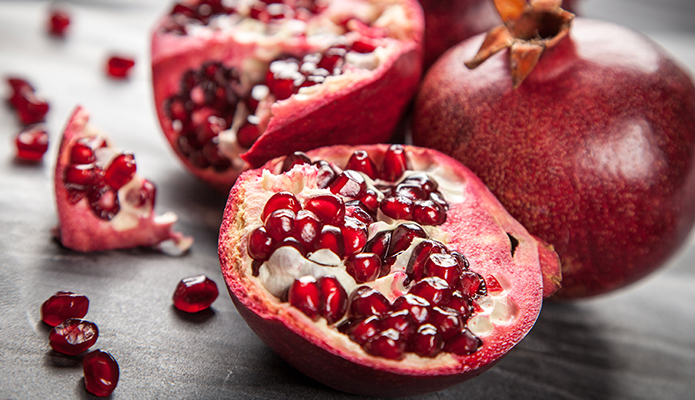 Pomegranate is a super beneficial fruit because of its high medicinal qualities. The richness of essential minerals found in the juice of this unique fruit solves the difficulties in our system and helps to promote the blood formation properly.
This fruit is also capable of preventing the deficiency in blood flow and unbearable cramp during the period. Let's see how to use this thing against the difficulties of periods-
At first, cut one ripe pomegranate and peel off properly to take out the inside texture carefully.
Now, place them in your juicer or blender and blend finely.
After that, squeeze the juice perfectly and strain it into a glass to get rid of any of remain seed.
Now, just drink it in raw form and keep repeating this process regularly for resolving all the problems in the menstrual
Also check for best foods during pregnancy – methods to get rid of morning sickness and easy home remedies and best foods for pcos.
10. Pineapple: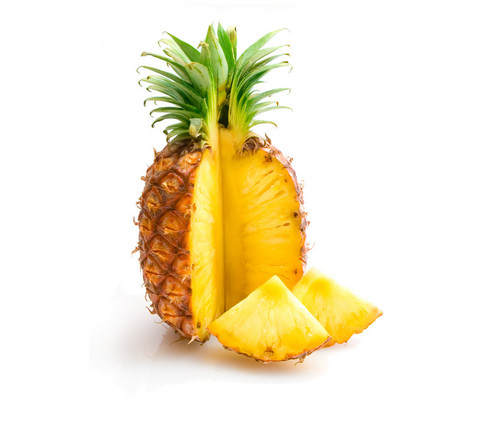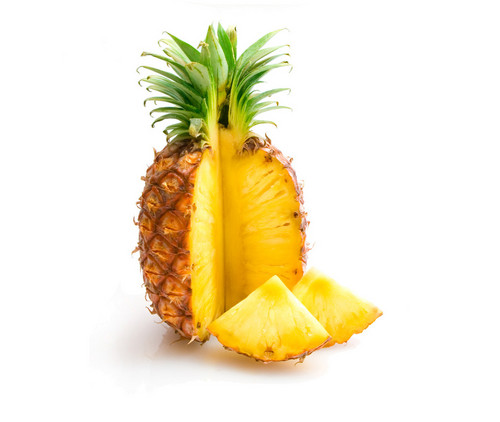 Pineapple juice is one more recommendable item to regularize your irregular period naturally. The essential nutrients found in this tropical fruit boost up the abdominal organs, promote the menstrual cycle and get effective relief from the cramps of periods wonderfully.
This tasty fruit also helps to get period exactly on time, that's why most of the new age gynecologists insist on including pineapple in the daily diet of every woman. You just need to consume 1 glass of raw pineapple juice regularly to maintain a regular menstrual cycle throughout the year.
However, a bowl of tasty pineapple with the sprinkle of some healthy dressings is effectual in the standardization of irregular periods as well!
11. Dates: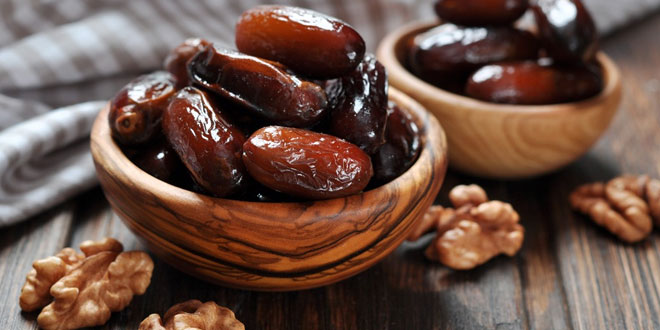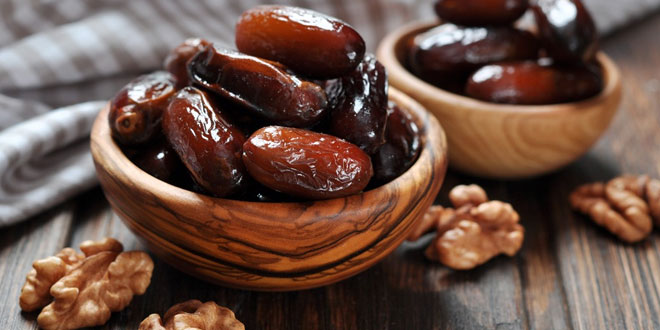 Eating dates is a tasty way to treat your irregular period optimistically. The rich amount of some highly beneficial minerals found in dates like fiber, zinc, potassium, magnesium, phosphorus, etc. promote the menstrual health and standardize the hormonal balance, which are two pedestals of regular periods.
The natural sweetener quality of dates boosts the abdominal organs and resolves many ovarian syndromes effortlessly. Let's check how to include this friendly fruit in your daily diet for regularity in periods-
Wash some fresh dates properly and take out the seed from each date.
Now, place them in your blender and blend until they turn smoothen.
After that, take out the blended texture and squeeze the juice into a glass.
Now all you need is just drink this juice directly without any other accompanies or added flavors.
You can also eat 4-5 dates twice a day on a daily basis to get the similar effect on your menstrual cycle.
12. Castor Oil: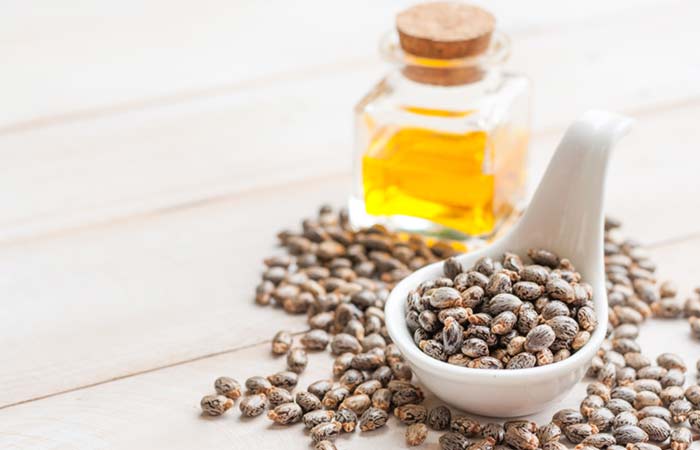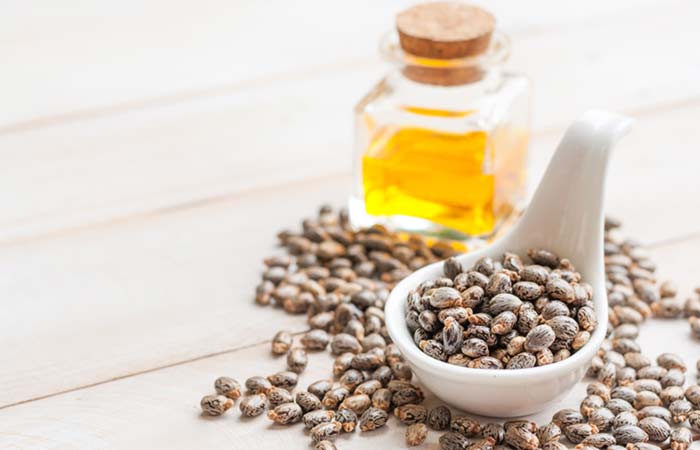 Castor oil could help you magically in this attempt of regularizing menstrual cycle effortlessly. The therapeutic properties found in this oil help to remove the toxins and wastes from our body naturally.
Do regular massage with castor oil on your abdomen and which could bring you a problem-free menstrual cycle throughout the whole year. Let's check out how to use it on your abdominal perfectly-
Take 1 tbsp of diluted castor oil and warm it up slightly.
Now, rub it on your lower abdominal and massage in a circular motion for 4-5 minutes.
After that set a soft pillow on your back and place a bottle of warm water on your abdominal for some certain periods.
You can also use hot water bag to give this compress adequately.
However, sit this way for at least 30-40minutes and after that duration, take off the oil layer properly with a pack of baking soda and lukewarm water.
13. Jaggery and How to Use it: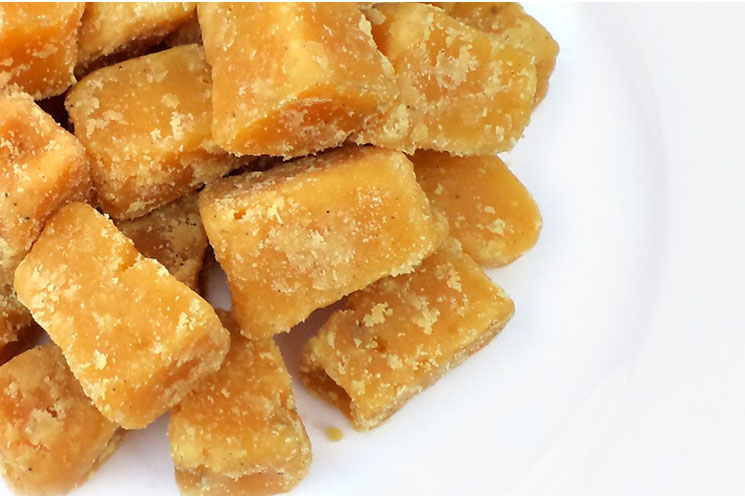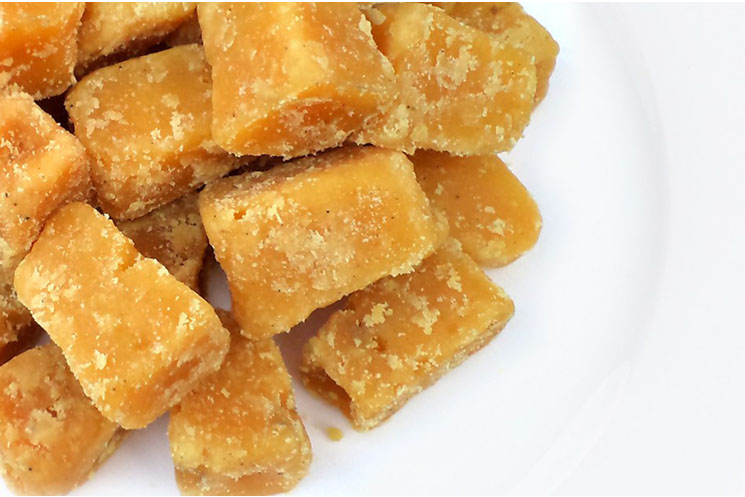 Jaggery or jiggery is a natural sweetener which is packed up with various medicinal properties and minerals. The high amount of antioxidant properties found in jaggery helps to detoxify our system naturally, while the other beneficial compounds promote the hormonal balance, and normalize the menstrual cycle effectively.
This tasty kitchen component works more wonderfully on the standardization of periods while merging with sesame seeds. Let's check how to use jiggery in the regularization of periods precisely-
Take 1 cup of clear sesame seeds and roast them dry for a few minutes.
After the seeds turn slightly brownish, place them in your blender and blend with the same amount of jiggery.
After getting a fine paste of them, place it in an airtight container and take 1 spoon of this mixture daily in the morning.
Remember that, you need to avoid the consumption of this powder, when you are on your periods, and keep following the regularity exactly after the end of your monthly cycle.
Reasons for Irregular Periods:
Irregularity in periods could incorporate you for various reasons and one must find out the real cause behind her irregular period, before jumping to any remedies. Here we are referring some top most causes of unbalanced menstrual cycle; let's find out what is bothering you among them-
Eating harmful foods or following unhealthy diet
Consuming junk foods, fast foods, canned foods in high amount
Gaining excessive weight
Having stress or other emotional problems
Hormonal disorder
Having problematic pelvic organs
Taking drugs or alcohol in high amount
During post pregnancy
And for over traveling.
Tips to Get rid of Irregular Periods
Finding the real cause behind your irregular periods or applying some medications area not enough for a healthy menstrual cycle, if you don't know some necessitate tricks of having a normal period cycle! Here we are enlightened your thoughts about what kind of tips would be helpful in this endeavor of regularization of menstrual period naturally-
Eat healthy
Exercise regularly
Include beneficial components in your daily diet
Consume juice of fresh vegetables and fruits regularly
Take vitamin C rich foods in high amount
Avoid alcohol
Avoid high-fat foods
Take multivitamin if possible
Avoid harmful drugs
And control the intake of caffeine products and beverages with artificial sweeteners.
12 Ways to Get Rid of Irregular Periods